Wakey! Wakey! new album out 1st August and UK debut
aaamusic | On 07, Jul 2011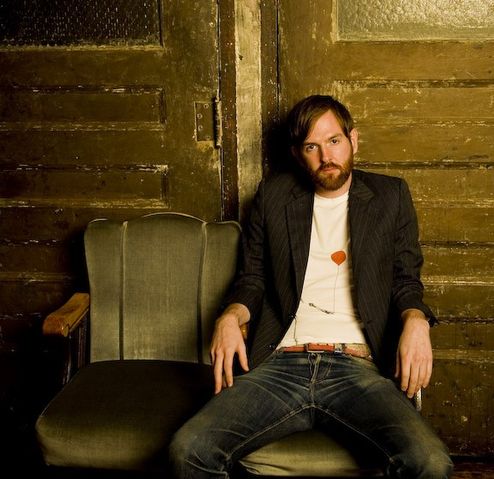 Wakey! Wakey!
Single – 'Light Outside' (July 18, 2011)
Album – 'Almost Everything I Wish I'd Said The Last Time I Saw You' (August 1, 2011)
'A voice so striking it resonates around the room galvanising everybody within earshot- both painful and beautiful in equal measure' NME
Wakey!Wakey! "Twenty-Two" (RAC Maury Mix) by KARTEL
Brooklyn-based Michael Grubbs' project Wakey!Wakey! will release their first full length studio album Almost Everything I Wish I'd Said The Last Time I Saw You on August 1 – preceded by the single 'Light Outside' (July 18). This, Grubbs' UK debut, is the culmination of a lifelong eclectic musical education coloured as equally by the anti-folk movement of NY's Lower East Side as a childhood absorbed in Gershwin and Brahms. Wakey!Wakey! brought their live set-up to the UK for another sell-out headline show at London's Scala on June 14, having sold out The Garage twice in the past year.
Almost Everything I Wish I'd Said The Last Time I Saw You is a deft meld of baroque orchestral touches with an easy pop finesse, courtesy of Grubbs' varied apprenticeships in songcraft; beginning at a baby grand piano aged five, under the guidance of a music teacher mother. Here, the 'scrawny, dopey' kid who could never make the sports team in High School grew up on a somewhat improbable mix of Beethoven, Elton John and Led Zeppelin. This collision of the classical and the downright flamboyant, combined with the absence of any formal instruction, led to Grubbs' idiosyncratic approach to songwriting: 'I had no idea how to put a song together; no one telling me 'Hey, you should check out Gershwin', but it was all so fascinating to me.'
This genre-spanning fascination continued in typically non-linear fashion, as Grubbs lent his talents on two touring musicals. 'I'm a tall, skinny, straight guy who can sing – that's basically gold dust in the musical theatre industry, because there's none of us.' Settling in New York, he then came under the guidance of Lach, a man best known as the driving force behind the Anti-Folk movement of the Lower East Side. Becoming the tutee of an icon who eschewed the piano upon first hearing the Sex Pistols – and whose movement included Regina Spektor – had quite an effect: 'to hear someone like Regina perform with such abandon, shouting and hitting her stool with a drum stick, was priceless.'
The broad range of Grubbs' influence is evident across Almost Everything I Wish I'd Said The Last Time I Saw You; from the glistening orchestral sweeps that permeate 'Got It All Wrong' and 'The Oh Song', to the distinctive whistled hook of 'Twenty Two'. Lead single 'Light Outside' exemplifies piano-led power pop, driven by the crisp harmonies and the urgent delivery that has earned Wakey!Wakey! a formidable live reputation. Elsewhere, on singular album closer 'Take It Like A Man', Grubbs fuses a towering melodic climax with snatches from a Cossack-indebted freakout.
If his time spent in New York with Lach gave Grubbs the conviction to construct his orchestral pop works, then a chance encounter with a certain Mark Schwahn proved to be his commercial vindication. Schwahn is better known as the man behind the long-running American teen-drama 'One Tree Hill', which has attained cult-status over its eight season run, and has been soundtracked by artists including Bon Iver, Frightened Rabbit and Dashboard Confessional. Having watched a Wakey!Wakey! live set, Schwahn was sufficiently impressed to not only soundtrack a season finale with the title track from their War Sweater EP, but to also recruit Grubbs for a recurring role on the show.
With the release of Almost Everything I Wish I'd Said The Last Time I Saw You Wakey!Wakey! look set to make good on the promise of a talent that ranges far beyond being a tall, skinny, straight guy who can sing…