Barricades Rise – All I Have Is Here
aaamusic | On 14, Aug 2011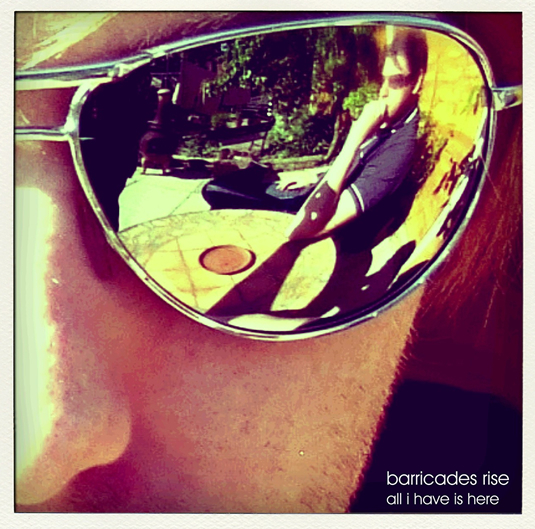 Acoustic duo Barricades Rise have just released their second full length LP "All I Have is Here". Barricades Rise are Jonathan Coates and Michael McEntee, who describe their music as folk-rock. However "All I Have is Here" showcases a wide variety of styles and musical influences such as pop, country and blues.
The use of banjos', shakers, syncopated rhythms and Coates' rugged vocals give many of these songs a blues feel. However there is much diversity to be heard on All I have is Here and songs such as "If You Were Here" has a more laid back pop- acoustic feel.  While most of the tracks on this album are up tempo with lively choruses such as the opening track "Animals" and the up tempo "Folk Songs and Jazz Bands"; there are a few tracks such as "Just for Tonight" and "Great White North" where the duo slow things down a little and the folk influence to Barricades Rise really shines through.
The musical accompaniment is impressive on this album with a wide range of musical instruments being used to give the songs a full sound and a rich texture. Vocalist Coates has been compared to Meatloaf and the comparison is immediately recognisable with swooping and raspy vocals, however at times I can also hear an early Rod Stewart influence. Overall this is a solid album with well constructed tunes and a blues- rock flair that is unique to Barricades Rise.
Author: Orna Lyons