LITTLE FISH unveil new music video for 'Wonderful'
aaamusic | On 25, Aug 2011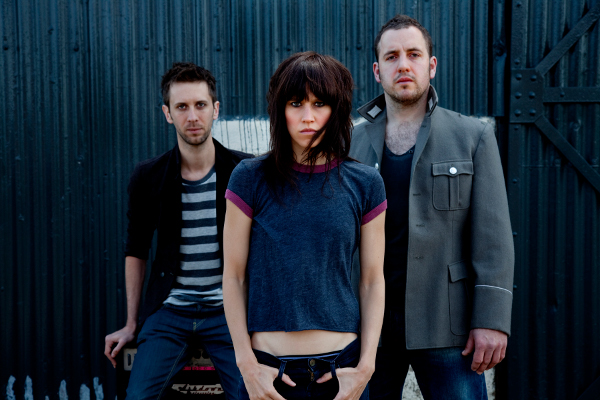 LITTLE FISH unveil new music video for forthcoming single
'Wonderful' is out 26th September, 2011
Little Fish asked Twitter to find animators to work with them on the video for WONDERFUL, and hit the jackpot with Shipmate Title, the leading stop motion animation company in Los Angeles:
"We were just beginning our next stop motion animation project when we heard from LITTLE FISH that they had chosen us to make the video for their next single WONDERFUL. We love their band (we were lucky enough to catch them live with HOLE when they played in L.A.) and we love their new song. It doesn't get any better than that."
Shipmate Title produces rock'n'roll films in stop motion (hundreds of photos are stitched together to make each minute of footage). Their latest was a 40-minute feature film called Patti Down the Rabbit Hole, starring a 6-inch Patti Smith lost in a 60s Wonderland.
"We back-burnered our next project immediately. LITTLE FISH allowed us free range to film what we wanted as the concept so it was a lot of fun to do. We must have played WONDERFUL hundreds of times while we made the animation – and we all still love it. A great song."
Wendy Phillips created the artwork and built the characters for the film: "The initial concept was based on "The Owl And The Pussycat". Of course I had to come up with a third character and I was wondering what it should be late one night when a large raccoon walked by my studio window. Perfect."
Are the characters in the video actually meant to be the band members? "Sort of. Juju did say 'I want to be the Owl'. Is Nez the raccoon? Probably. I've been asked by about a dozen people now to make a model version of that little drumming raccoon for them. He has his own fan club now."
The single 'Wonderful' was produced by Gaz Coombes in the cellar of his home in Oxford and will be released on 26th September through Estupendo Records. It will be available from 26th September on vinyl and as a download, featuring artwork by Blessing Force artist Valeska Hykel and a limited edition comic by Shipmate Title.
LIVE DATES
Thu 25 Aug Plug N Play Reading
Thu 25 Aug Shattered Dreams Warm Up Festival, Reading
Fri 26 Aug Lock 42 Leicester