Roots Manuva new single 'Get The Get'
aaamusic | On 25, Aug 2011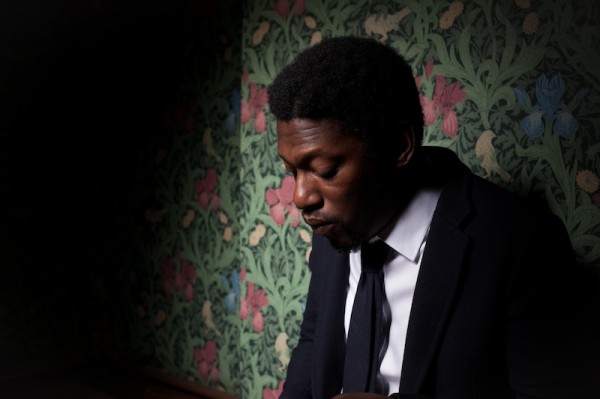 Roots Manuva
'Get The Get'
(Big Dada)
New Single Out September 19th
Roots Manuva comes storming out of the blocks with the first full single from his forthcoming album, '4everevolution.' 'Get The Get' is a hyped up, clever party tune, which sees Mr Manuva apparently encouraging you to drink Italian wine ("soave") whilst actually telling you to "get suavay" – a new Manuva coinage meaning (very roughly) to cut a rug in on your own personal, ragged style – a kind of "Party Rock Anthem" for nerds, dole-boys, crafts-girls and, well, people with some semblance of taste… Not since the crufatin liveth has Rodney Smith come out with such a hard-hitting dancefloor tune, his rhymes tight and energised and offset by some smokey, fifties-style vocals from up-and-coming young singer Rokhsan.
This superb introduction to the fifth studio album from Mr Manuva is filled out by a couple of lip-smacking remixes. Breakage takes a couple of lines from Smith's vocal and strings them over a rhythm that references Shaka-style roots, early jungle and the very latest in dustepnology. Slugabed, meanwhile – responsible for the standout remix of "Witness" on Ninja's 20th anniversary "XX" boxset – adds his own wonky, strung-out melancholy funk with scintillating results.
Roots Manuva – 'Get The Get' by Big Dada Sound
'4everevolution' is just a few seconds under an hour long, consists of seventeen tracks and covers every style from wonky reggae through pop-funk, street spitting, straight up hip hop, sung ballads and epic death-disco. It deepens much of what Mr Manuva has already achieved over a glorious decade of innovation, but also throws in enough new ideas and adventures to last most creative artists a lifetime. We think it's his very best work since "Run Come Save Me." We're wondering (whisper it) whether it might be his best album ever.
www.bigdada.com