APPARAT 'SONG OF LOS' VIDEO, ALBUM RELEASED SEPT 26
aaamusic | On 03, Oct 2011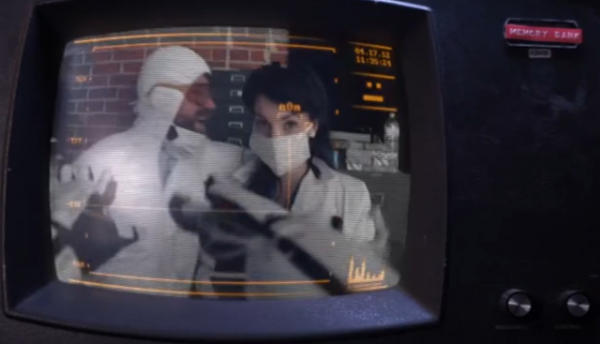 APPARAT
'SONG OF LOS' VIDEO
Directed by Saman Keshavarz www.samanftw.com
Apparat release a new single Song of Los on 26th September on Mute, taken from the forthcoming album 'The Devil's Walk' (out on the same day).
Those with any level of interest in contemporary electronic music will recognize Berlin based Sascha Ring and his alias Apparat as some of the most prominent forces within the field. Album releases with Ellen Allien, collaborative electro supergroup Moderat, (half Modeselektor, half Apparat), as well as three critically acclaimed Apparat albums define Sascha's seminal contribution to music. With 'The Devil's Walk,' the highly anticipated fourth studio album from Apparat, Sascha once again raises his game.
Released on 12" and download, Song of Los follows the release of early download tracks Ash/Black Veil and Black Water, which have been "burn(ing) brightly," – Drowned in Sound causing a stir over the internet with their "hypnotic, downbeat," sound. – Pitchfork
On Song Of Los, chanting vocals supplied by Sascha Ring glide upon multiple tier of choral harmony, expansive orchestral passages and an elegantly throbbing bass line, all of which melt into one another with such delicate ease that the overall effect is ethereal, transcending the margins of electronic music with a sound that is overwhelmingly human.
The album, conceived during a trip to Mexico, was recorded in Sascha's Berlin studio. With Patrick "Nackt" Christensen (formerly of Warren Suicide) on board as a co-producer they re-worked material already recorded in Mexico, taking it in a new direction, eventually arriving at the majestic finished product that is 'The Devil's Walk'.
Apparat plays a UK tour in October:
14 October – Bristol, Arnolfini
16 October – Brighton, The Haunt
17 October – Leeds, Brudenell Social Club
18 October – Manchester, The Ruby Lounge
19 October – Glasgow, The Arches
26 October – London, KOKO
Song of Los is released on 26th September 2011. The track is taken from the forthcoming album The Devil's Walk to be released on Mute.
http://www.apparat.net/
https://www.facebook.com/apparat.official
http://www.myspace.com/apparat
http://twitter.com/apparatofficial