Steak Number Eight Announce London Show!!
aaamusic | On 10, Jan 2012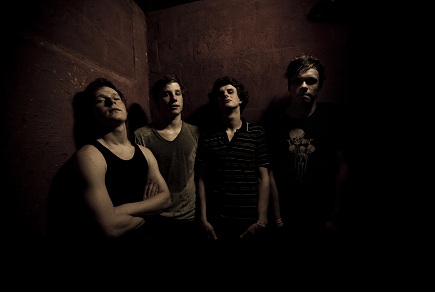 Photo Tom Verbruggen – Genthology
With an average age of just 18, STEAK NUMBER EIGHT is probably the youngest band in Belgium to enjoy genuine national success; At the age of 15 they won the HUMO Rock Rally, making them national treasures. Mainstream newspaper coverage, TV appearances and radio play resulted in music fans across the country, young and old, flocking to shows, which became a major talking point in themselves.
With influences ranging from the likes of heavy hitters such as Deftones, Isis and Mastodon to the more arty works of bands like Tool, Neurosis, God Speed You Black Emperor and Amen Ra, the result is an eclectic musical journey of epic proportions.
Attending a STEAK NUMBER EIGHT show, it's easy to see why their fellow countrymen have taken such a shine to them. With a confidence and professionalism far beyond what one would expect from such a young band, STEAK NUMBER EIGHT's live performance is more an experience than a show. Enormous, hard-hitting riffs sandwiched between moody, atmospheric interludes, all set against an impressive light show, makes for a performance that does not so much demand your attention, but casually removes it from your pocket before you realise you've completely given yourself over to their audio-visual assault.
Armed with debut album "All Is Chaos" – produced by Mario Goossens (Triggerfinger, The Black Box Revelation) and mixed in Seattle by Matt Bayles (Isis, Mastodon) – a stunning live show, and a sound and attitude way too big for such a small country, STEAK NUMBER EIGHT are an exciting prospect, and one which may turn heads towards Belgium in the most significant way in its history.
STEAK NUMBER EIGHT plus special guests
** Showcase***
Free entry!
London Old Blue Last 07 February 2012
Read their press (in Dutch):
www.steaknumbereight.com/press.html
Watch the live show:
http://www.steaknumbereight.com/video.html
Hear "All Is Chaos" debut album:
http://soundcloud.com/steaknumbereight/sets/steak-number-eight-all-is-chaos/s-7iPtc