InMe – The Pride
aaamusic | On 19, Feb 2012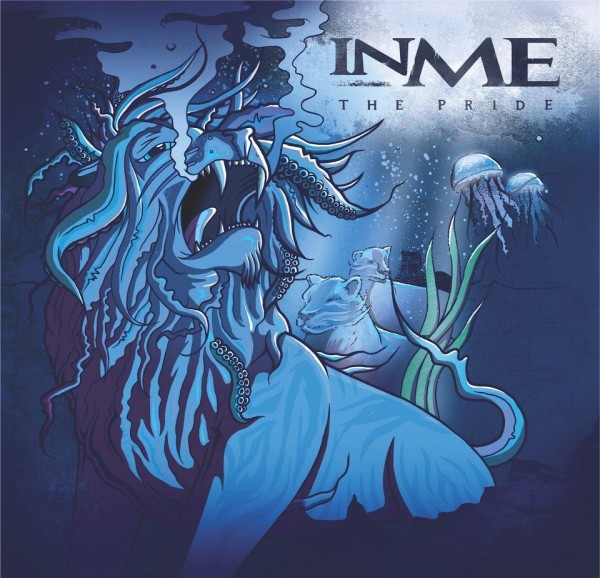 At the risk of sounding as pretentious as I really am, InMe are something of a musical anachronism. They were basically one of the forerunners of the early 2000's post hardcore movement, achieving some degree of success with debut album Overgrown Eden in 2003 and since then they've been overtaken by a veritable fuckton of other bands peddling similar wares, a certain Scottish power trio being the most obvious example of this. With this, their fifth album, they've turned, like so many other struggling independent artists, to the fans for help. This album was funded through fan donations on pledgemusic, and has it paid off? Well, the fan funding was a canny move, and InMe know this, as most of The Pride is carefully cultivated to please fans of their first two albums, steering away from the technical and math metal influences to produce some dyed in the wool, melodic, anthemic and heavy British rock, and it works. Kind of.
Reverie Shores is a serviceable way to start off any post hardcore album one could mention. It's by turns outrageously heavy, melodic but always keeping the listener guessing, sometimes recalling a poppy System of a Down in it's way with harmonies over downtuned guitars. This is continued over the slightly Smithsian post-hardcore Moonlit Seabed but the records real crowning moment of awesome comes with it's quietest moment, the ridiculously titled Escape To Mysteriopa. A hushed, almost shoegaze inspired number with barbershop harmonies and some of lead guitarist Gary Marlow's best work on the record, I'd be lying if it wasn't about a minute too long, that last minute slightly stumbles when singer Dave McPherson  belts out the last verse with a gusto that would make James Dean Bradfield proud but is utterly incongruous when compared with the rest of the song. Still, the rest of the song more than makes up for it. Unfortunately the record tails off slightly from here, the rest of it being made up of slightly by numbers post-hardcore with an awful lot more slap bass than most folk are comfortable with.
It would be unfair to call this record without merit, the musicianship is top notch, McPherson has an expressive, powerful voice and there fans should adore it, but there honestly isn't much to entice new fans, no defining moment to make newcomers really see what all the fuss is about. To someone like this reporter, observing InMe for the first time, I can only see the true curse of the innovator, when people take what you created, and do it better.
Will Howard