Safari – Doubt / Are We Ready
aaamusic | On 19, Feb 2012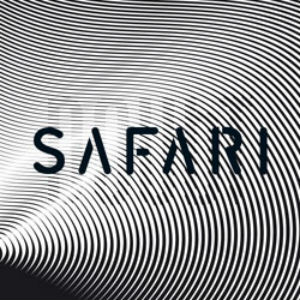 Safari are a "synth-beat" five-piece from Hertfordshire. Their latest offering is a lesser-spotted AA side single featuring the tracks 'Doubt' and 'Are We Ready'.
In a time when many bands adopt the attitude of the obligatory use of synthesizers over musical quality, Safari thankfully do not enter this category. Instead what Safari do enter is the category of bands that carefully and meticulously think out their music, considering every tiny aspect. I don't want to cast any comparisons to other groups Safari may sound like as they are undeniably a band of their own and have crafted a sound to go with it. Nevertheless, fans of the Friendly Fires, Foals and Delphic nature take note.
'Are We Ready' has been garnering more attention of the two in terms of plays and is the stronger song from a commercial music perspective. However, this AA single really does show the versatility behind Safari, as 'Doubt' demonstrates their ability to also be a contemporary guitar band. Both tracks are an absolute joy to listen to and I love being intrigued by the different sounds the band achieve from their array of instruments and talent.
I have no qualms in saying that Safari are a band to look out for in 2012.
Doubt / Are We Ready is out on Monday 27th February.
Martin Vacher