Zebra and Snake – Sweetest Treasure
aaamusic | On 26, Feb 2012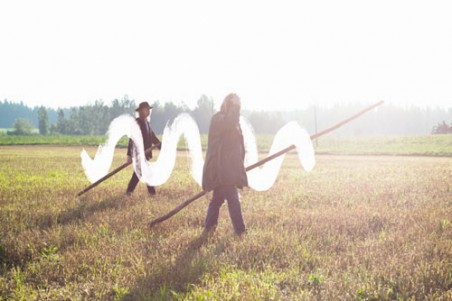 Zebra and Snake are the latest Scandinavian offering in the realm of minimal electro/indie. This two piece group hailing from Finland have a surprisingly full sound considering they are a duo, but members Tapio and Matti use multiple instruments and electronic sound to give their music a truly textured quality.
Title track "Sweetest Treasure" opens the EP which is a romantic upbeat track featuring heart warming lyrics such as "Ain't gonna throw away the sweetest treasure of mine" that are sure to resonate with female listeners.
"Now and Forever" has more of an indie feel to it- one of the most upbeat tracks on the EP it is fast paced from the outset and races into an infectious chorus with chant like vocals, crashing drums and subtle sustained organ notes in the background giving the song a modern edge.
"Burden" is a stomper of a tune with a gritty electronic bass line and an unusual melody that you can't seem to get a grasp on- just when you think you know where the song is going another unexpected feature is added giving the song a welcome element of surprise throughout. "She hopes to be found, but there's no one around/ She's carrying around a burden". The lyrics should be tragic and sad but there is something triumphant and joyful about this song.
Zebra and Snake have already caught the attention of Channel 4's "Freshly Squeezed" so they look set to win over hoards of new fans and get the attention of electronic loving festival goers in 2012.
Orna Lyons