Van Susans – Live @ Proud2
aaamusic | On 17, Mar 2012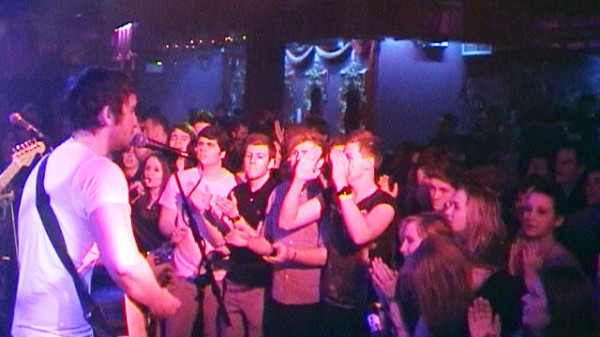 London, 10th March
Support from: Korda Marshall, The Veta Corps, The Velvetines
As a general rule of thumb in the current flood of new music and artists emerging from the cracks in the HTML daily, the more abstract the band name and the album artwork, the more likely fans will want to follow the unidentified persona behind the music. And, yes, sometimes curiosity gets the best of the listener and the mystery turns out to be more successful than the actual music, but sometimes you get the best of both worlds – as is the case of the Van Susans.
What at first may seem like hyphenated Dutch surname or a raging feminist tour-guide business soon becomes the outfit of the six-piece melody rock band from London gleaming with contagious inspiration and ambition.
Van Susans broke the airwaves in early 2011 when they released their debut EP We Could Be Scenery and since have risen into the virtual and actual underdog story of the new year. And unlike many up-and-coming indie bands, Van Susans don't boast a heavy electro influence, but rather draw comparisons to American bands Jimmy Eat World and Jacks Mannequin in their catchy melodies, evocative vocal pick-me-ups, and pop-indie revival.

Upon entering Proud2 at the all to synthetic millennium 02 Dome, the atmosphere was lively and eclectic with unified listeners of all ages and body types. The gig truly kicked off with Van Susans second song, "Bones", from their recent single release and never turned back. As the uplifting ballads rolled in and out sprinkled with the occasional acoustic heart-catcher, it became clear by the eruption subsequent to every song that the Van Susans have a sound capable of filling much larger venues and pleasing many more ears in the near future.
As for Proud2 and its hideous horizontal parallelogram design, there is not much to commend, but for the Van Susans there is much more to come. Their final electrifying crowd favorite "Cha Cha Bang" sent the crowd in ecstasy and seemed to say, 'This may be the first time you've heard us or it may be the hundredth, but it certainly won't be the last.'
Woody Black