How To Dress Well – Live @ ICA
aaamusic | On 17, Jun 2014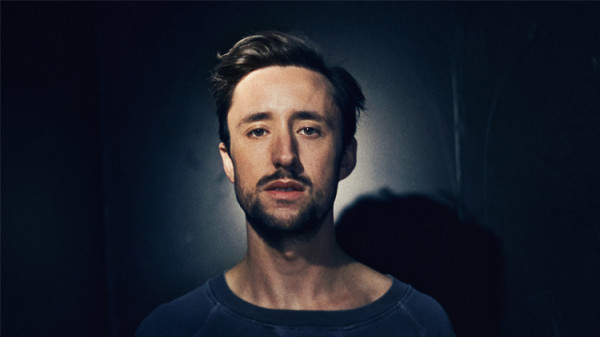 Friday 13th May, London
The How To Dress Well of 2014 is a different beast to the one that first emerged in 2009/2010. Whereas HTDW, aka American singer-songwriter-producer Tom Krell, was once a mysterious introvert who nervously warbled over playbacks of his pre-recorded tracks, hiding in the shadows, the HTDW that greets the ICA tonight is a seasoned and confident entertainer, standing front and centre, bolstered by a three-piece live band and happily engaging with the audience.
This is Krell's year, and he knows it. Unlike ever before, there is real hype around his new record; this new material is his boldest work yet, and although the production is layered and epic in scope, it is Krell's falsetto voice and increasingly personal lyrics that dominate. Similarly, the new album cover and promos feature close up portraits of Krell's striking face. Unlike the awkward, shy creature of the night that dominated the How To Dress Well debut, Love Remains, 2014 will see a formidable talent join the limelight among his experimental pop contemporaries.
Tonight's concert at the Institute of Contemporary Arts feels a hell of a lot more special than the fairly shambolic gig at the 100 Club in April; although the rawness present in that preview performance was rather charming, Krell didn't quite look or sound ready (the endless technical problems, including one mid-set fire alarm complete with evacuation, didn't help). The ICA is a fittingly leftfield venue for this run through of some of his upcoming album, released next week; it's an intimate space, with perfect acoustics and a high stage, and it's a wonder that they don't put more music on here.
How To Dress Well and bandmates, which includes Broken Social Scene's Justin Peroff on drums, kick off with new track 'A Power', and even from the get-go the sound and energy is at a considerably higher level than the last few times he's played in London (100 Club 2014, Field Day 2013, XOYO 2012). Backed by a large screen with typically minimalist visuals (think moving clouds), Krell is in particularly high spirits, joshing around the audience, telling little, humourous anecdotes between songs and, every now and again, politely demanding changes in lighting or sound.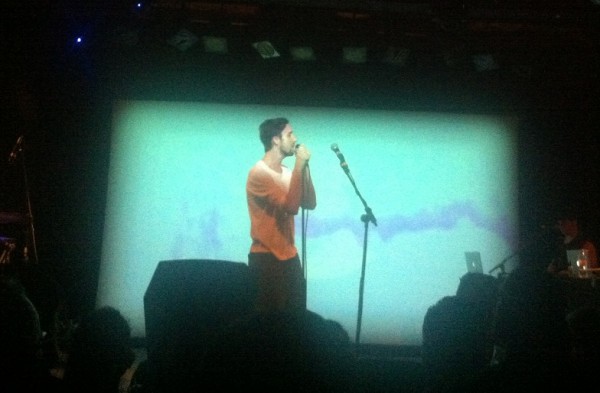 As with the 100 Club show, the setlist is dominated with new songs. Each one forms a foundation within an unexpected genre and is fleshed out into the ethereal, electronic RnB that HTDW is known for – 'Childhood Faith In Love (Everything Must Change, Everything Must Stay The Same) is his attempt at a pop punk song, 'Very Best Friend' is borderline commercial RnB, and '2 Years On (Shame Dream)', which features a snippet of neo-soul oldie 'Decisions' at the end, is downtempo electro-folk.
How To Dress Well, at least as a full band live entity, is best when doused in heavy bass and dark electronica – such as on the powerful rendition of non-album track 'No More Death' and The Weeknd-ish 'Face Again', both of which project a sinister atmosphere of dread. Likewise, the band excel when building tension up to and beyond crescendos, in the vein of post-electronica (not unlike Darkstar), such as on recent single 'Words I Don't Remember'.  Naturally, it's the outings of older tunes that are best received by the audience – 'Cold Nites' and main set closer 'Set It Right' are soaring, experimental RnB fan-favourites from 2012 album Total Loss; the kind of richly textured productions that had Krell initially lumped in with the witch-house lot (XXYYXX, Holy Other, Balam Acab, etc), but it's a heart-wrenching outing of first album ballad 'Suicide Dream 1' that hits hardest, completely stripped back with Krell's emotive vocals flooring the ICA crowd.
As has become customary for How To Dress Well shows, Krell returns solo for an a capella encore. Taking requests, he ends up doing a lighthearted run-through of '& It Was U', fully immersing himself in his vocal technique, feeling the melody and finishing with some piercing high notes that'd have Mariah Carey swooning. It's a beautiful ending, reminding every one of his humble lo-fi beginnings. But this is not the Tom Krell of 2014; the new, grandiose pop masterpiece that is his upcoming album, What Is This Heart? , is a game-changer and will finally place the spotlight firmly on Krell. And he is ready; he is looking forward to it.
Setlist:
A Power
What You Wanted
2 Years On (Shame Dream)
Childhood Faith In Love (Everything Must Change, Everything Must Stay The Same)
Repeat Pleasure
Very Best Friend
Cold Nites
No More Death
Face Again
Suicide Dream 1
Words I Don't Remember
Set It Right
& It Was U [a capella]
Clive Paris Rozario
Check out our live review of How To Dress Well performing at the 100 Club in April…