JENNIE GILLESPIE – Belita
aaamusic | On 15, Apr 2012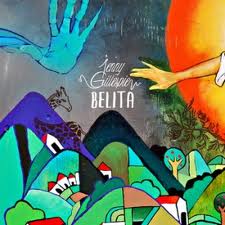 Jennie Gillespie is a Chicago singer songwriter who combines folk, indie and post-rock. Her two albums Light Year (2009) and Kindred (2010) have received critical acclaim.
Belita, her 5 track EP, is produced by multi-instrumentalist Shahzad Ismaily and released on 10th April, 2012 on Narooma Records. It features Sam Amidon and Marc Ribot on electric guitar.
Creature of Our Make, with harmonies from guest musician Sam Amidon, is a beautiful and soulful song. Wooden Bench is charming, moving, and imaginative. Gentle Mariposa is followed by Sunshine Blood where there's a simplistic, intimate and individual style which reminds you a little of the Joni Mitchell she adores. The hypnotic and graceful Cheating Gong ends this enjoyable and experimental EP which constantly reinvents itself.
This is an impressive EP by a unique and skilled acoustic guitarist with gorgeous vocals. It's introspective and atmospheric, taking in world and international influences. But, could it be a bit longer next time please?
Track Listing: 1. Creature of Our Make 2. Wooden Bench 3. Mariposa 4. Sunshine Blood 5. Cheating Gong.
Author: Anthony Weightman