Pulled Apart By Horses FREE EP on Facebook
aaamusic | On 25, Apr 2012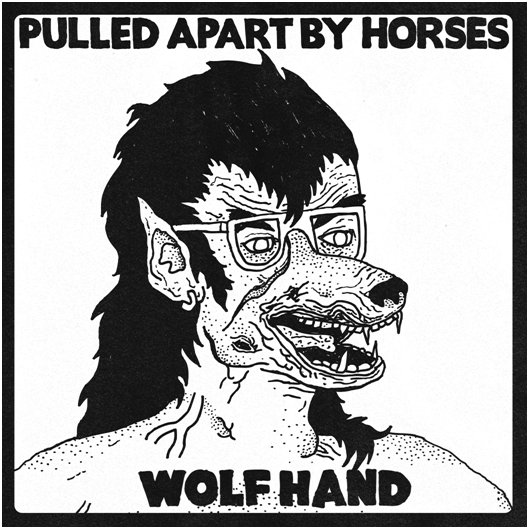 With their new single 'Wolf Hand' out this week on Transgressive and having today confirmed more festival appearances for Pukkelpop & Y Not Festival, Leeds rockers Pulled Apart By Horses have just uploaded a free EP for fans to download from their Facebook page.
The download EP includes an MP3 of this morning's fantastic cover of Lana Del Rey's hit 'Blue Jeans' recorded for Fearne Cotton's BBC Radio 1 Live Lounge, which set twitter on fire with praise for the band. The rest of the EP is made up of recently recorded live tracks taken from their new album 'Tough Love', including the single itself, 'Wolf Hand'.
The full tracklisting for the free download EP is:
1.     Blue Jeans (Lana Del Rey cover)
2.     Wolf Hand (live)
3.     Everything Dipped in Gold (live)
4.     Night of the Living (I'm Scared of People) (live)
Download it here: http://on.fb.me/I8EVxF
According to the band Wolf Hand is "our very own piercing tale of forgetting about ageing and staying forever young," and there's no doubt that every word, pounding beat and soaring guitar embodies the spirit of youth, as captured in this home inspired video directed by Bob Harlow.
Catch the band at the following shows:
May 5th Popadelica Festival, Huskvarna, Sweden
Jun 1st Volume Festival @ The Box, Crewe, UK
Jun 2nd Dot To Dot Festival, Bristol, UK
Jun 3rd Dot To Dot Festival, Nottingham, UK
Jun 4th Dot To Dot Festival, Manchester, UK
Jun 8th Rough Beats Festival, Yorkshire, UK
Jun 24th Isle of Wight Festival, Newport, Isle of Wight, UK
Jul 6th In The Park, Kinross, Scotland, UK
Jul 13th 2000 Trees Festival, Cheltenham, UK
Aug 4th Y Not Festival, Derbyshire, UK
Aug 17th Area4 Festival, Lüdinghausen, Germany
Aug 18th Pukkelpop Festival, Belgium
Aug 24th Leeds Festival, Leeds, UK
Aug 26th Reading Festival, Reading, UK
Pulled Apart By Horses are Tom Hudson (vocals/guitar), James Brown (guitar), Lee Vincent (drums) and Robert Lee (vocals/bass)