Thrill Jockey Records releases out 14th May
aaamusic | On 29, Apr 2012

Those lovely people over at Thrill Jockey will be having a host of records out on 14th May 2012: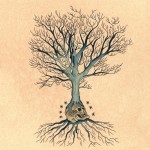 David Daniell & Douglas McCombs 'Versions'
David Daniell and Douglas McCombs's first collaborative LP, Sycamore, was assembled from seven hours of in-studio improvisations. Daniell and McCombs sifted through the material looking for their favorite moments, then combined, cross faded, mixed, and matched those moments into something that made sense to them as a long player.
For their new release, the double LP Versions, they gave the same seven hours of material to noted recording engineer and producer Ken Brown (ex-Tortoise), who was given free rein to assemble an LP of his choosing (subject to approval, of course).
The results are fantastic. Brown has chosen to highlight moments in the music that the normally reserved Daniell and McCombs probably would not have chosen. There's a wider dynamic range on Versions, from brutally raw to delicate to practically inaudible. The other interesting aspect is that Brown's selections rarely cross over with the material on Sycamore–this is in no way a "remix," and that is exactly what Daniell and McCombs were hoping for.
In addition, Versions includes a second LP of two live performances. These were chosen to show how Daniell and McCombs's music develops in a live setting. Improvising in a recording studio and improvising in front of an audience are two vastly different things. Montreal and Knoxville were two of Daniell and McCombs's favorite performances from their tours together.
Over the years Daniell has collaborated with many notable musicians, including Loren Connors, Rhys Chatham, Tim Barnes, Jeph Jerman, Thurston Moore, Greg Davis, and Jonathan Kane, as well as releasing numerous albums under his own name and with his band San Agustin on labels such as Table of the Elements and Family Vineyard. McCombs is more often seen wielding a bass guitar, whether as a member of Eleventh Dream Day, the acoustic collective Pullman, or the pioneering and inimitable Tortoise; in his role as the driving force behind Brokeback; or through his varied work with the likes of Tom Ze, Azita Youseffi, Will Oldham, Yo La Tengo, and Calexico.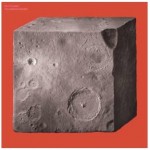 Man Forever 'Pansophical Cataract'
John Colpitts (aka Kid Millions) is a Brooklyn-based multi-instrumentalist, composer and writer who is perhaps best known as the drummer for Oneida. Man Forever, his vehicle for exploring the outer limits of drum performance, was created to overwhelm, to investigate the nuances that bloom in the midst of repetitive music, and to act as a pure sound experience.
Originally based on the idea of creating a sort of punk-infused Metal Machine Music for drums, Man Forever has evolved from a five or six full drum set ensemble to something a lot more stripped down. Based on two drummers playing single stroke rolls on a single drum and the patterns that emerge from that, Pansophical Cataract is propulsive without a pulse. Patterns evolve and burst through the static surface of the material, much of which was produced by electric instruments, though "Ur Eternity" remains mostly drums with only a few bass tracks making an appearance. The sounds created by these instruments were based on the drones that Colpitts hears when he is practicing (the not fully conscious singing or humming that arises when one practices alone), and then augmented and enhanced by the other musicians on the record. The repetitive rolls create a phasing effect, a music in and of itself, and the dynamic shifts that occur when the other instruments enter become not mere notes, but grand events.
In the live environment, these shifts and phasing effects, are amplified through sheer volume and duration. "Surface Patterns" and "Ur Eternity" are 30 and 40 minutes respectively (though have been shortened to around 18 minutes per side on record), creating an even more dramatic effect. Past performances have included Brian Chase (Yeah, Yeah, Yeahs), James McNew (Yo La Tengo), Chris Baio (Vampire Weekend), Richard Hoffman (Sightings), Shahin Motia (Oneida, Ex Models), Sarah Richardson (Creeping Nobodies), Ryan Sawyer (Stars Like Fleas), Greg Fox (Liturgy, Guardian Alien), Christopher Weingarten (Parts and Labor), and many others.
Pansophical Cataract can be likened to watching Niagara Falls. You can't expect to see every drop of water that crests over the ridge, but you are overwhelmed with the shear scale of the thing, and therein lies the aspiration for this record. Dive right in.
Plankton Wat 'Spirits'
Plankton Wat is the solo sound world of Dewey Mahood. Beginning as a home recording project in 2001, Mahood has slowly built a collection of highly personal music that has filtered out into the underground via tape labels such as Stunned, Digitalis, and Sloow. 2009 saw the release of Dawn of the Golden Eternity, a full length LP on DNT which brought together many of Mahood's influences – kosmische drones, spiritual improvisation, burnt out psych, and sun baked folk.
Raised in rural Northern California, and calling Portland, OR home since the early 90s, Mahood has spent his life dedicated to the outsider fringe of experimental music. Early bands like Ungutta, and Kino-Eye explored DIY punk and free improv, while Elephant Factory (with Larry Crane of Tape-Op magazine fame) took on avant guitar rock in the tradition of Mission of Burma. Mahood's music has gradually moved into the dark realm of psychedelia first traced in early 2000's bands The Cosmos Group, and Scuffle & Dustcough, both of which borrowed from late 60's San Francisco acid rock. Upon meeting Nick Bindeman and forming Eternal Tapestry in 2005 there has been no looking back. In recent years Mahood has also worked with Barn Owl in the project Garden Sound, drenched his music in dub with Edibles, blasted hardcore punk with Bloodbiker, and laid down the bass groove with Jackie-O Motherfucker.
Spirits, the Plankton Wat debut for Thrill Jockey, takes these diverse experiences and creates a record of soaring exploration and raw beauty. The album is intended as a meditation on the Pacific Northwest environment – the dramatic landscape of the Cascades, high desert, rugged coastline, and ever changing sky. Recorded throughout 2011 on 4-track cassette in Mahood's basement, Spirits traces a year of changing seasons, feelings, and emotions. Inspired by the "universal music" of Don Cherry and Alice Coltrane, the album uses a variety of instruments including electric and acoustic guitar, bass, hand drums (played by Dusty Dybvig (Edibles, Horse Feathers) on the title track), synthesizer, harmonium, banjo, cymbals, drum machine, and voice in a layered approach reminiscent of Sandy Bull and Brian Eno. Both a celebration of the magical possibilities of life, and a contemplative look into the darkness, Spirits creates a warm blanket of sound perfect for watching the sunset from a high coastal sand dune. Exotic and esoteric as the ancient city of Angkor Wat which Plankton Wat takes its name, this is future primitive music for mental escapism.