Lawrence Arabia – The Sparrow
aaamusic | On 17, Jul 2012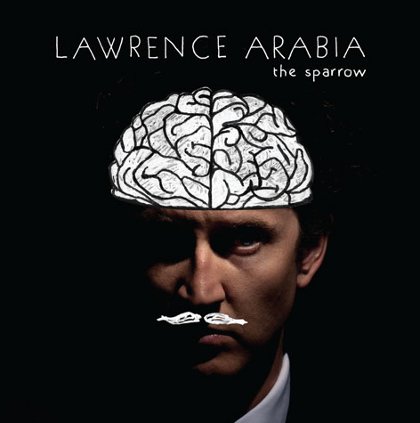 The third album of New Zealand singer songwriter James Milne, aka Lawrence Arabia is finally coming. As usual, it takes three years for James' works to see the light. After Lawrence Arabia, released in 2006, and 2009's Chant Darling, now it's The Sparrow's turn.
The Sparrow was recorded in one week only in Surrey with Connan Mockasin and Elroy Finn.
A collection of nine songs, for less than thirty-five minutes, The Sparrow is a brief anthem for the very shy and elusive summer of this year. Much less immediate and catchy than Chant Darling, this album requires several listens in order to grow and stick. The exotic pace of Traveling Shoes, and a falsetto on a down-tempo in Lick Your Wounds do not impress at first but then propagate and take possession of the listener's mind.
The atmosphere gets more reflective with The Listening Times, where The Beatles via-Elliott Smith echo through the soft and bouncy mood of the song. With The 03 a cinematic halo starts embracing the sound of the album. Landscapes reminiscent of Morricone (Early Kneecappings) and dazed memories from the Gainsbourg's psychedelic years (Legends) haunt the second half of The Sparrow.
Grandiose in its own minimalism, The Sparrow will convince Milne's aficionados only with time, and will be remembered as his finest album. Out on Monday 16th July via Bella Union.
Lorenzo Coretti