WIN TICKETS FOR VIZA IN LONDON!!!
aaamusic | On 19, Feb 2013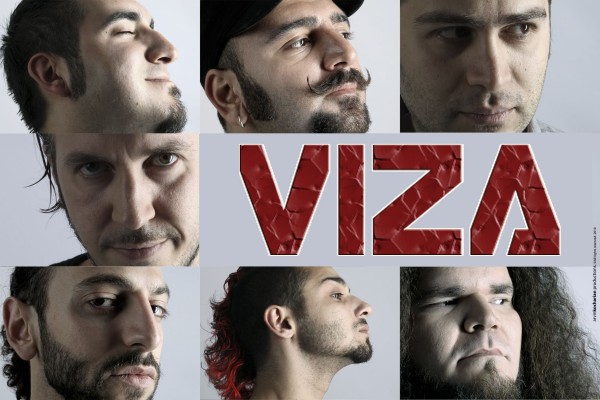 Win Tickets for VIZA
in London – The Borderline , 14th March!!
For your chance to win tickets simply email
win@aaamusic.co.uk
subject line VIZA – competition
with your name and the name of your guest.
1 lucky winner will bag a pair of tickets !
Hurry up! Entries close
March 10th.

Good luck!
Buy tickets here
Recorded by Jared Gosselin (D12, Macy Gray) at Frank Zappa's UMRK Studios, Viza's fifth album, "Carnivalia" is the band's most animated work – a journey through a symbolic theme park derived from satirical and dramatic influences. Inspired fromGogol Bordello's multicultural rhapsodies and System of a Down's notorious screams and riffs, Carnivalia embodies Viza's groundbreaking songwriting and experimentation which has amazed audiences with a mesmerizing blend of instruments, various styles and continued evolution of Viza's sound.
In September 2012, Viza will embark on its second tour with System of a Down frontman Serj Tankian for his "Harakiri" World Tour, a nearly 6 week endeavor featuring 19 performances all around the world. In 2010, Viza also supported Tankian's "Imperfect Harmonies" Tour in Europe in the cities of Hamburg, Cologne, Paris, Zurich, Bologna, Athens and Yerevan. "Loving the new record; Carnivalia's awesome. I love hearing the new influences and the fun loving spirit and musical wizardry. Overall a really great effort," said Tankian. "Viza is one of the most unique and interesting bands I have ever encountered.
Their live shows are energetic and fun," he added. Tankian has worked extensively with the group, serving as Executive Producer of Viza's previous album entitled "Made In Chernobyl", and also sang as a guest vocalist on the album's "Viktor" track.
"You have to see these guys live as soon as is humanly possible." (Rhythm)
"Viza is one of the most unique and interesting bands I have ever encountered. Their live shows are energetic and fun" (Serj Tankian)