DIAMOND RUGS – Diamond Rugs
aaamusic | On 25, Mar 2013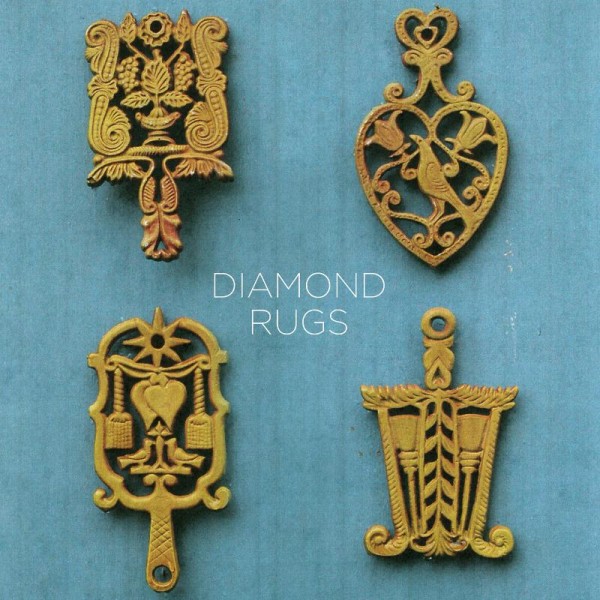 Diamond Rugs are a group of musicians with busy individual careers who've decided to release a carefree and fun record with their friends. It's a collaboration between John McCauley (Deer Tick), Robbie Crowell (Deer Tick), Ian Saint Pé (The Black Lips), Steve Berlin (Los Lobos), Hardy Morris (Dead Confederate) and Bryan Dufresne (Six Finger Satellite).
Diamond Rugs, their self-titled debut, is released on Partisan Records on 25th March, 2013. It's a personal interpretation of countrified punk rock.
Hightail, a lively garage rock tale about heartache, is followed by the fiery and enjoyable Gimme A Beer. Big God has thundering garage beats whilst Nashville style Country Mile develops from a gloomy song with psychedelic noise effects. I Took Note has a calypso feel and Blue Mountains is energetic and grungy . The 'hard as a rock' song Hungover and Horny is hugely entertaining.
Though very cohesive, the ragged guitars and gritty vocals give the album a feel of a loose jam session at a drunken party. It swaggers and shakes through stories about lost women and outrageous behaviour. This is raw, grimy blues.
★★★★★
Anthony Weightman