No Bragging Rights – Live @ London Underworld
aaamusic | On 02, Apr 2013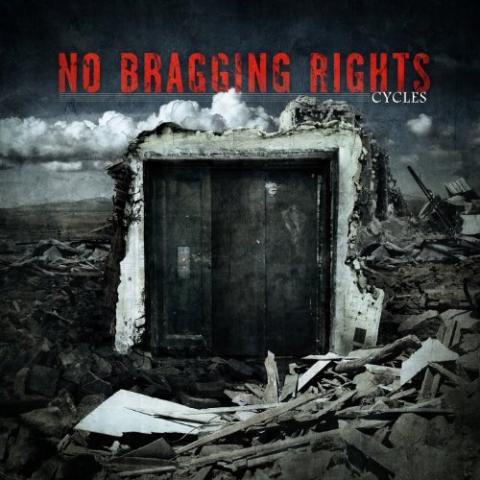 London Camden Underworld, March 29th
I'm going to be balls-out honest here, I don't really like metalcore; I'm probably more than a little biased against it.  I was very sceptical when I was asked to cover this band, but in the name of discovering new music, I decided to head down to Camden's Underworld with an open mind to check them out.
Straight out of the California Hardcore scene, No Bragging Rights are swiftly becoming a force in their genre.  These guys have more energy on stage than a v12 engine: running, jumping and screaming non-stop.  They put everything they have into their shows, and the small (but dedicated) following before them were quickly onto their feet, dancing and singing along.  Musically, they clearly take influence fromAs I Lay Dying and Asking Alexandria, so let's see if they can live up to those names.
Diving into their latest hit single, 'Cycles' from the album of the same name, vocalist Mike Perez shows he has the charismatic personality to reach out to everyone there.  The powerful screams interspersed with clean sections are diverse, proving the band has something above others in their genre; Perez has an impressive vocal range.
Fact: breakdowns just annoy me. However, given the crowd reaction to 'Appraisals and Ommissions', it's clear that I'm very much alone with this view.  The wall of sound barrages those near the front, causing them to funnel all their energy and aggression into that one moment. It doesn't matter who is coming on next, this is all that matters.
The thing that struck me most about No bragging Rights is that they were just happy on stage. They were in a state of pure, unadulterated ecstasy and it was contagious.  Considering what I'm used to, the change was somewhat welcome; however, some of the crowd shout-outs did sound horribly reminiscent of My Chemical Romance's video for 'The Black Parade' or of Hatebreed, massively inclusive and not very metal at all.
Ending with 'Ascensions' the band expend every last drop of energy that they have left.  Sweat is flying and the twin guitar attacks of Daniel Garrow and Christian Lee are as melodic as they are potent.  A good end to an enjoyable set.
Final verdict? They're a talented bunch of chaps, but I'd like to see them expand their style outside of the relatively narrow confines set by bands like The Blackout, Asking Alexandria and Breaking Benjamin.  They do what they do well, but it's been done before, albeit less melodically.  Speaking as someone who is definitely not a fan of the genre, No Bragging Rights pleasantly surprised me.  If you're a fan of Metalcore / Melodic Hardcore, I really suggest you check them out if they're in town.
Review and Photos: Ashley Naismith