Carcass – Live @ London Underworld
aaamusic | On 02, Apr 2013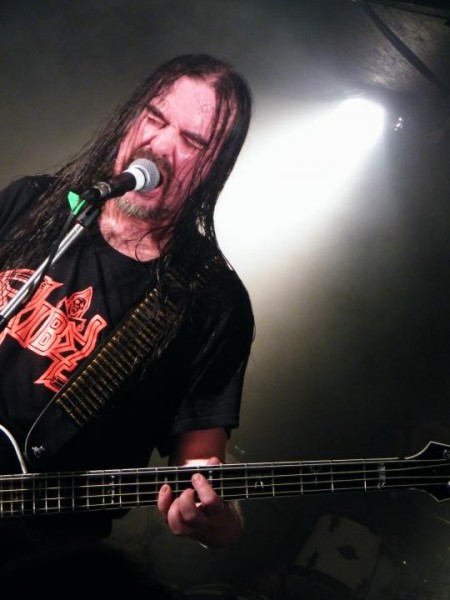 London Underworld, 28th March
This is the last night of Carcass's three night residency at the London Underworld and it is the hottest ticket in town. The band has put the tickets at £6 so everyone could get to go and now they have been selling for an excess of £70 each on eBay!!! Carcass are now at legendary status with every Metal band under the sun looking up to them. The line-up tonight includes two new editions with Michael Amott now not playing with them due to commitments with Arch Enemy.
With the band on a massive comeback and their album 'Surgical Steel' coming out their is a massive anticipation just before the band hit the stage. They come on to a massive sound. The band say they don't need a backing track they have something better in the band young guys referring to their two new members Ben Ash (Guitar)and Daniel Wilding (Drums) and they both sound great.
Opening the show with the first track 'Buried Dreams' off their definitive album'Heartwork' they give the fans exactly what they want.Then blasting into the brutal onslaught of 'Incarnated solvent Abuse' of the album 'Necroticism – Descanting the Insalubrious' which is just what you want from Death Metal. Then they blast more tunes of the ground breaking 'Heartwork' album 'Carnal Forge' and 'No love Lost'. The guitar work is like something else and you can't move in the London Underworld due to the venue being packed to the brim. It taking over half an hour to work our ways to near the front of the stage to witness this incredible performance.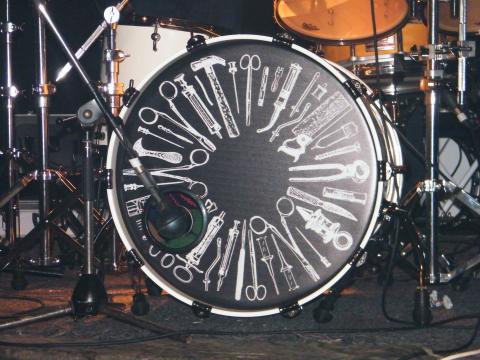 The good thing about tonights performance is that they play material of each of their albums so every fan gets exactly what they want no matter what album they love. Unless your a fan of 'Swansong' where they only play one song of. I think they must have less faith in this release but it's an an album I personally have always enjoyed.
The bitterly slicing 'Rot 'n' Roll' barrages you into a new place and leaves you with a sense of happiness because of it's brutal brillance. While 'Genital Grinder' disturbs you and grinds you to a hault, but it's songs like 'Death Certificate' and 'Exhume to Consume' that make you realise this is one of the best gigs you could have picked to go to.
Ending on the song everyone wants 'Heartwork' you know you have witnessed history in the making and this brings a perfect evening to an end with one added bonus surprise, when original drummer and Carcass legend Ken Owen comes on to great and shake hands with the fans that brings an awesome evening to a climax. What a show that I will never forget, if you weren't their you really missed out.
Carcass – Setlist
——————
Buried Dreams
Incarnated solvent Abuse
Carnal Forge
No love Lost
Carneous Cacoffiny
Symposium of Sickness / Pedigree Butchery
Edge of Darkness / This mortal Coil
Reek of Putrefaction
Keep on rotting in the free World
Genital Grinder / Pyosisified
Death Certificate
Rot 'n' Roll
Exhume to Consume
Corporal Jigsore Quandary
Forensic Clinicism / The Sanguine Article
Ruptured in Purulence / Heartwork
Review and Photos: Dan Devour