AAA Music Approved: Anne Marie Almedal
aaamusic | On 03, Jun 2013
AAAmusic: Who are you and where are you from?
Hello all at AAA!
So, who am I and where am I from? – Big metaphysical questions! ….and why is it always so difficult for artists to talk up their own music with a quick, self-confident catchphrase…when usually the music speaks best for itself.
Let me see. I´ll keep it simple. I am Anne Marie Almedal, a well-seasoned singer-songwriter from the southern coast of Norway – with a penchant for happy/sad songs, and all things folk-tastic. About to release my latest album Memory Lane in the UK, which is my third solo-album. Looking forward to be in London soon for some release concerts, and to make new friends and spread a little love from Norway!
AAAmusic: What inspired you to get into music?
From sitting on my mother's lap listening to her playing piano as a child, to the great sounds of folk-pop records played by my older brother and sister… I guess me and music were always going to have an intense relationship! While studying voice at The Music Conservatory in Rotterdam, I was also the lead-singer in a fine Norwegian indie-shoegaze band in the 90's called Velvet Belly. We released several albums in Norway,  and even managed to get a Norwegian Grammy for the album Lucia. After a while, I then chose to go solo, get married, have children, get away from it all, and get back to making the kind of albums I always dreamed of making; true to my influences, (acoustic) music roots and the lifelong ambition of making some timeless folk-pop!
A quick look at the album credits on my latest album should make it very clear what my influences are: J Danny Thompson, my favourite double bassist ever – who has played on albums by Nick Drake, John Martyn, Kate Bush, Talk Talk, …you name it. Also the album is mixed by John Wood, who's production work throughout the late 60's and onwards has been a pretty profound influence; He produced John Martyn's "Solid Air", Nick Drake's "Pink Moon" and countless seminal records that I have absorbed over the years. I'm ever so proud to have had these two great folk-legends work with me, and make my recordings sound both "old" and refreshingly "new" at the same time.
AAAmusic: What have you done?
In  Scandinavia, I´m probably best-known for the title song I wrote for the biggest ever TV drama in Norway, called 'Himmelblå'. The song was originally written and performed in english as 'Blue Sky Blue', but the TV executives wanted a norwegian version for their primetime Sunday night slot, so I luckily managed to translate it, and re-record it in a suitable way – not losing the essence of the original english words!
There are also some who still refer to me from the Velvet Belly days, as our music quite a fair amount of  buzz in Europe in the 1990's, especially with fans of art-pop/dream-pop/trip-hop etc.  Thankfully my new album is getting well received and promoted in several countries outside of Norway. The new album Memory Lane is naturally the release I´m most proud of!
AAAmusic: What are you like live?
Live, I just try to do what's best in re-creating the intimate atmo of the recordings. I´ve always tried to write and record my songs in a way that can be easily performed live, without too much studio trickery. The last album has no drums whatsoever, and is pretty much 100% acoustic, but I am blessed to have a lovely band to play with – who do their best to serve the songs and keep the dynamics and adrenaline! I´ve played a lot in Norway over the years, and with the new album plan to step out on to stages in the UK and Europe, wherever audiences (and festival bookers) appreciate "soft", melancholy, listening music.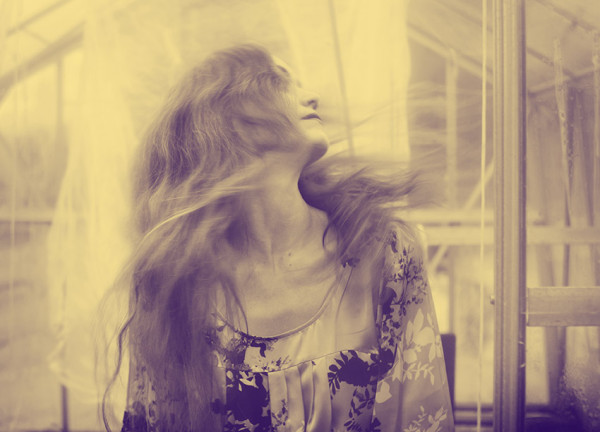 AAAmusic: What makes you different? 
The whole nordic singer-songwriter genre has slowly inflitrated the UK/US- domintated music scene over several years, with artists like Kings Of Convenience, Ane Brun, amongst others. Perhaps the melancholy and melodic nature of the North is a unique selling point? After all, I can´t think of anywhere in the world where melancholy is something we have to live with 24/7, with long winters and the wide open emptiness of our nordic landscapes. I think the folk scene is also in need of some fresh voices, as we can´t all only be subjected to the endless re-issues of Nick Drake or Sandy Denny. As much as it is our heritage, it's good to move on, and celebrate the new!
AAAmusic: Physical vs Downloading vs Streaming…How do you listen to music?
I´m a music addict, and happy to stream, buy cd's, and enjoy vinyl. Although it does have to be said that the whole mp3/lo-fi resolution that we are subjected to is nowhere near the same as the glorious sound of best quality audio.
As to the effects on the music industry, it's a double-edged sword. iTunes, Spotify etc means that your music can be released and made available with comparitive ease, but of course the demise of physical sales, and just the massive amount of music out there on the interweb means that so much great music remains undiscovered and hard to find! Technology is perhaps music's greatest friend and foe!
AAAmusic: What have you been listening to?
Lots of  "heritage" singer-songwriters of course, as always; Vashti Bunyan, Kate and Anna McGarrigle, Bill Fay, Linda Perhacs – but I´m happy to find so much loveliness in Laura Marling, Kate Bush (still going strong), and most of the Bella Union catalogue! There is so much great folk-inspired music out there!
AAAmusic: What are your aspirations for the future?
Get the new album out, and get to perform wherever we can! Next, I´m thinking of releasing an e.p, with songs written and performed only in norwegian – something I have never done before (apart from the 'Himmelblå' song).  It's always a positive challenge to sing in my mother tongue! Then, I suppose, it's back to writing, funding,  and recording another "english" Anne Marie Almedal album. The road goes ever on!
Questions answered by: Anne Marie Almedal…
Read our review of Anne Marie Almedal's new album Memory Lane here…
Watch the 'Memory Lane' video here:
Anne Marie Almedal will be playing at London's 100 Club on Wednesday 5th June…