SPECIAL FEATURE: SIX60 INTERVIEW
aaamusic | On 07, Aug 2013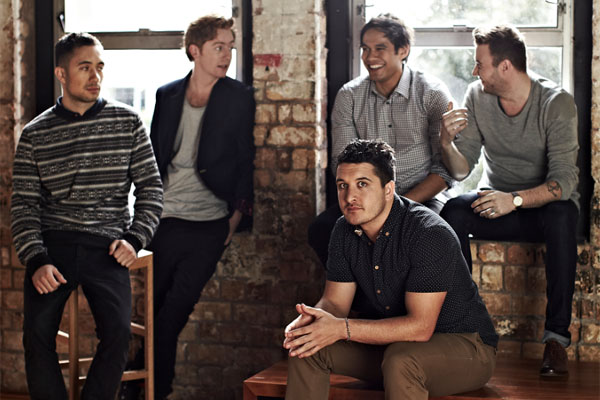 Six60 formed in the lounge of a scummy Dunedin university flat in the South Island of New Zealand in 2006. They began playing for friends and family, and as word of mouth spread, their gigs became bigger, until they were performing sold out shows right across the country.
The five- person band consists of Matiu Walters (lead vocals), Eli Paewai (drums), Ji Frazer (lead guitar), Chris Mac (bass) and Marlon Gerbes (synthesizer). Pinning this band to one genre doesn't do them justice. They have a strong Kiwi note of fusioned reggae, roots, hip hop, dubstep and drum and bass. When the band performs live, their childish delight which exudes from the stage is infectious and while Matiu is the official front man, he steps back to allow his band mates to unleash, creating a natural roundness to the performance. This band enjoys what they do and as a result they own the crowd.
Sold out New Zealand shows and multiple New Zealand Music Awards led them to be signed to Sony Music in Berlin. Recently the band played a sold out show at The Forum, Kentish Town, in London. The majority of the crowd was made up of loyal New Zealand fans living in the UK. Their next big challenge will be to generate non-Kiwi fans.
However, they have a distinct sound, which Matiu Walters attributes to the connection they make with the listener. He believes that it is this connection that will help attract international fans:
"When we write music it is all about how it makes you feel, lyrics that mean something to you and allow the listener to use their own experiences to complete the story. It is a collaboration between Six60 and the listener. 
"We have a very conceptual approach to writing music. That conceptual purpose runs through everything we do- studio, live, promotion, artwork etc. We believe it is something that is very, very important, something that sets us apart and is something that fans love and others will love too."
Furthermore, in reference to the future, Matiu said: "We are both very excited about releasing the existing album, and even more excited about working on the follow up. 
"[Sony] have some great ideas, and we are confident that together we can continue to develop and spread the Six60 Movement. We are enjoying the feeling of starting over and getting back to the hustle. In New Zealand we found quick success, success before we had even found time to discover who we are as a band, and what the Six60 sound is."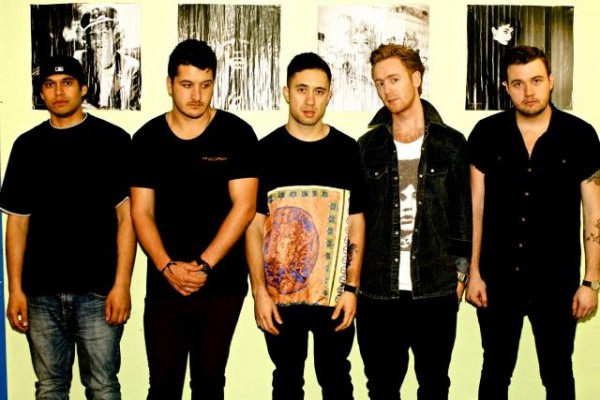 The particularly strong attitude of the band to take this opportunity with both hands and give it all they've got resounds positively with those high in the music industry. Back in the musical times of Kiwi bands such as Crowded House, New Zealand was geographically, and musically isolated. However, the modern day has brought the evolution of the Internet. Social media and online journalism has allowed these bands on the other side of the world, to be heard by their worldly opposites.
Six60 aimed to gain popularity with the group closest to them, university students. Word of mouth news of the band spread up the country between the campuses and their first tours focused on these areas, with cheap tickets being both publicised and given away in competitions on Facebook to ensure an audience. From there, their popularity spread to other age groups.
The band targeted Facebook and Twitter as a way to get closer to their fans. When they made the announcement of their move to the northern hemisphere, they had their fans counting down the days with them until their plane left the country. During their tour around London, Manchester, Amsterdam and more, Six60 updated their Facebook statuses, asking for their fans to tag any of their friends in the comments section who had moved to these cities and may not have known the band was in the area.
Though reaching fans through the Internet is one thing, Matiu Walters acknowledges the requirement of physical movement of the band overseas. He said: "NZ is far different in musical culture and mentality to the rest of the world. So we have been looking forward to getting overseas and exposing ourselves to new people, mentalities and experiences that will help us achieve our goals and reach the heights we know we can. We want the opportunity to get better, and the opportunity to make New Zealand proud."
Rachael Pilkington