AAA Music Approved: GO-X
aaamusic | On 17, Jun 2013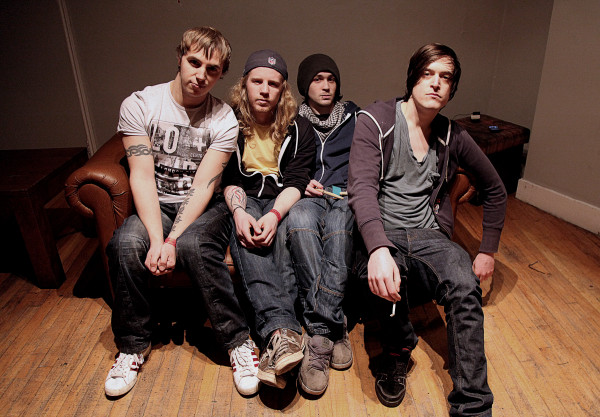 AAAmusic: Who are you and where are you from? 
GO-X, from South Wales. Josh and I started playing music together when we were 14/15, we'd been in school bands together until we formed GO-X, enlisting other members who were serious enough to tour and write music as naturally as breathing.
AAAmusic: What inspired you to get into music?
Main musical influences are RHCP, Incubus, Pearl Jam, Jimmy Eat World, Luna Sea and Bloc Party.  We started making the kind of music we make 'cus we were really not into the sort of music that was circulating and done by our peers around the time, it was initially an exercise to make music that we really wanted for our own gain and music collections.
AAAmusic: What have you done?
We've release an EP and a few singles, waiting to pull the trigger and put out our newest EP 'The Adventures of St Julian The Courageous and getting really excited about that. Selling out Cardiff Barfly a few times was a brilliant feeling, also playing the mainstage at the Merthyr Rock festival was a high point.
AAAmusic: What are you like live?
Live is an animalistic and raw version of what we have recorded, it's more what we want to be saying and doing, recordings of songs, while sometimes amazing, are merely photographs. Each song and each show is it's own creature and representation of that song.  The best tour we've done was February this year, cus after so much time off it really brought us back to why we were doing music.  Big bands we've supported are The Blackout, You Me At Six and Skindred.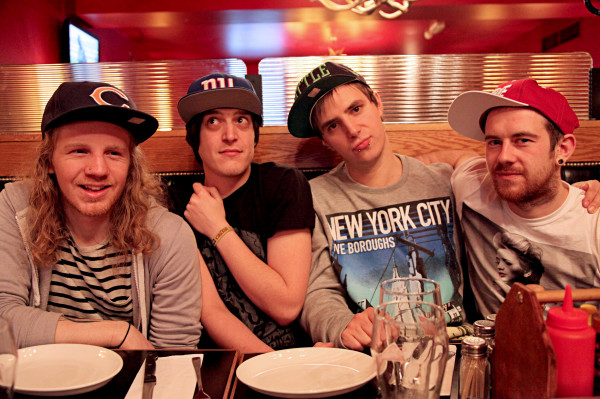 AAAmusic: What makes you different?
We're sort of off the curve of normal bands who adhere to a scene or style of music, we never write music to a set of 'rules' or whatever, we're really into the voodoo of putting whatever is in our heads down to the music, we think that's why people like our music, it's just something a bit different.
AAAmusic: Physical vs Downloading vs Streaming…How do you listen to music?
I'm personally a big vinyl-head, I've got a whole bunch, it's quite expensive though so i tend to only buy a vinyl of an album that's rocked my world..sort of like a hall of fame haha.  I think Spotify is a great way and platform to check out new bands etc but i find it makes the listening process so fleeting. I couldn't care less about the money not being spent on records but it worries me that kids aren't buying/copying a few whole albums then listening and breathing those albums for a few days/weeks.
AAAmusic: What have you been listening to?
I know I'm a bit late but I am feral for the newest Bloc Party album at the moment. The new Jimmy Eat World album is killer too, and new bands that everyone should listen to are Wicket (from south wales) and Fans of Faye (from B'ham).
AAAmusic: What are your aspirations for the future?
Well we can't wait to tour this summer, it's the longest tour we've ever done and branching to places we've never been before, so that's pretty much all we're talking about at the moment.  Then it'll be time to put out our newest EP then get down to some more recording.
Questions answered by: Avi of GO-X…