KELZ TBK – The Black Cupid 2 Mixtape
aaamusic | On 14, Sep 2013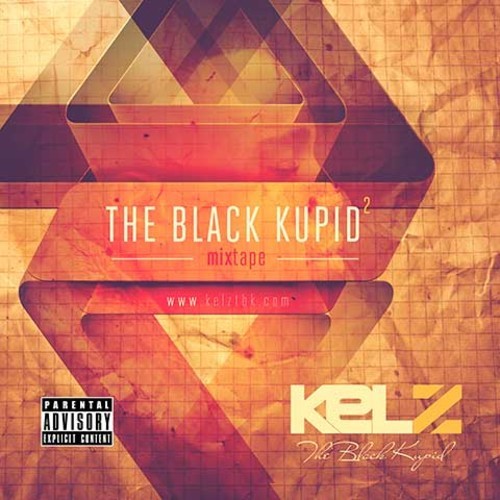 Rising UK Hip Hop artist Kelz TBK released his highly anticipated sophomore mixtape The Black Cupid 2 on the 24th June through M2 Music. The mixtape features 15 tracks with vocal contribution coming from Lady Leshurr, Vince Kidd & Reblyne, with the mixtape's production predominately coming largely from DymonRed with other contributors being BPM as well as Slybeats.
The London native rapper touches on a range of different real world topics (with particular reference to his part time job stacking shelf's, which is refreshing to hear) throughout the mixtape, without the references to gang culture instead rapping about being young and having fun and does so with a confidence and style of his own. Kelz TBK showcases his skills with witty wordplay, multiple speed flows and clever lyrics on the mixtape.
Highlight tracks include:
'Inhale' – This track could quite easily be a single on the radio as well as a club hit. Inhale shows that Kelz TBK can not only rap but also hold his own performing a hook that is memorable, it also features slick production from BPM.
'This Girl' – The track features a talented Vince Kidd performing vocals on the hook. This Girl features a soulful/motown sound, with Kelz TBK rhymes aimed towards females and do so with a young cockiness. 'This Girl' was named 'Track of the Week' from MOBO.com when it was released, further showing Kelz TBK growing popularity.
'Can You Feel It' – Kelz TBK raps with a swagger throughout rapping with witty wordplay and metaphors which catch the ear. When the beat drops midway through the verses and the drums kick in it creates a real head nod moment for the listener. The track also features Reblyne.
'Pain' – is also a standout and a solid closing track for the mixtape. With a great classic drum beat, the track again highlights not only Kelz TBK ability on the mic but his skills being able to perform brilliantly on a catchy hook.
Other highlights include the intro, 'Im Kool', 'Zeus' and 'Cross My Heart'.
All round this a solid mixtape which will surely keep the buzz growing for Kelz TBK. Showing a different range of talented styles both lyrically and musically throughout The Black Cupid 2 mixtape, Kelz TBK could be a name that will be a main stay in the future of UK Hip Hop very soon.
Michael Joyce