SHINE 2009 – Our Nation
aaamusic | On 19, Oct 2013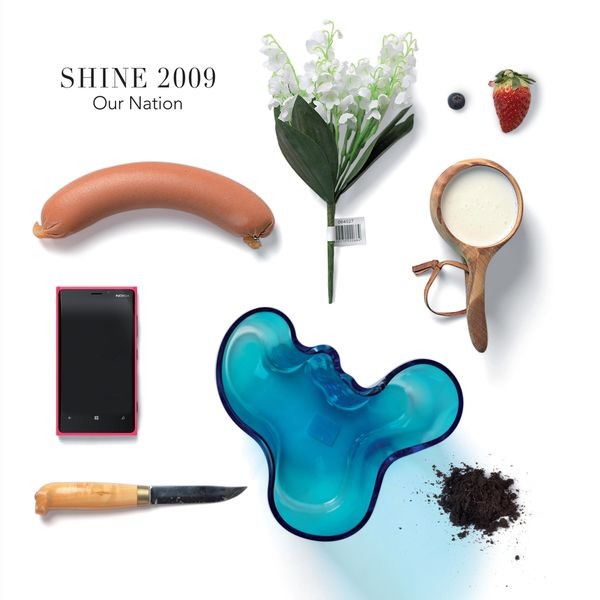 Sami Suova and Mikko Pykäri, Shine 2009, release their second album Our Nation. The title of the album is a reference to Finland and the band's Finnish nationality. The band are particularly interested in the meaning of nation in 2013, a world where everything is global, and how living in certain places affects one's thought process. Although the band doesn't want the album to be seen as political there are certainly political elements to some of the lyrics; for example the opening track 'Eurozone' focuses on the theme of money:
'The one and only for you and me; it makes us feel excited, we're both in love with money. Let's make it happen once again. It's easy when you know how to do it, let's make profit."
It's nice to have a depth to the lyrics beyond the too often heartless love songs that are churned out like boxes labelled 'music' out of a box factory. The second track, 'Older', is particularly catchy with its layered vocal harmonies and lively percussion. 'Suoman Sydän' mixes English and Finnish and is about the band's home country.
Shine 2009's music feels at once very up to date but with a retro flavour to it at the same time, taking influence from soul and golden age hip hop. The band was even lucky enough to have Paula Abdul feature on their debut album, 'Realism', which can't have been bad for business.
The album has the same kind of catchiness and commerciality as the brilliant debut album First Band On The Moon from Sweden's The Cardigans did back in the 90s. There is something immediately likable about Shine 2009, and that goes a long way.
"We want to obey the Golden Rule of 'treat others as you would like others to treat you', and make records we wish someone made for us. We combine elements we find interesting regardless of whether they fit together or would coexist usually. We want to write our own creative rules."
As one can see from the quote above, the band have a lovely attitude to music and that can be felt all the way through this album.
Rose Benge