DEAD FLOWERS – Midnight At The Wheel Club
aaamusic | On 06, Nov 2013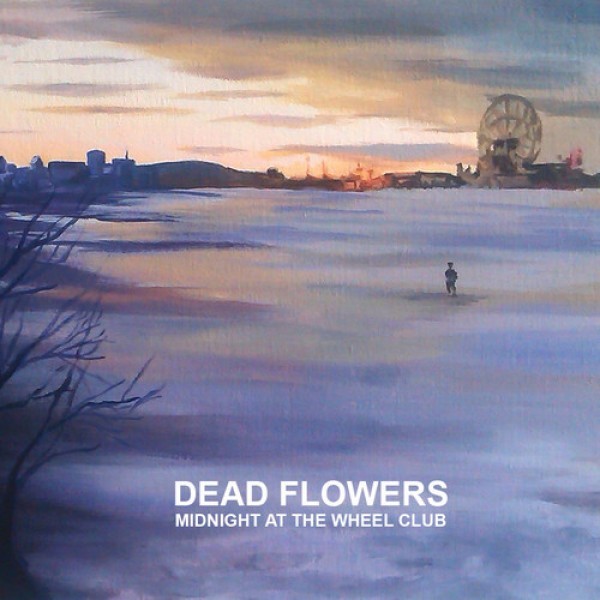 Dead Flowers represent British way of playing Alternative Country /Americana. May be that's the reason for the music of this London-based band is not so typically dark and depressive. The songs composed and sung by Ian Williams appear just like stories and talks which are best delivered late at night at a tiny cozy house somewhere close to the nature. The choice of instruments is not so wide but this minimalism only contributes to the temptation to explore the universe of soulful revelations called Dead Flowers. Midnight At The Wheel Club is their debut album recorded in Canada after sufficient time spent travelling in this country and paying attention to the way this journey influences their music.
In their most smooth tracks Dead Flowers distinctly remind of Tindersticks due to the common story telling manner of singing and calming symphonic backgrounds.
The opening track called 'Make It Bright' gives us a discourse into one's deepest thoughts supported by acoustic guitar and folk violin. 'The Beach' is a philosophical yet romantic ballad enriched with classic strings arrangements. It sounds like a last will and at the same time as a confession for the beauty of life in its every moment. 'Wonderwheel' is another recall for one's brightest and happiest memories. This song is able to take you on a journey to your own perfect moments and back to the eternity of even more colourful moments to follow. A love song for two also can be found on this album. It's 'Supernova' and although it is not a descent pop hit the slow tempo and avant-garde strings noises doesn't make it worse.  For the last track on the album Dead Flowers chose the title accordingly. 'End of the Road' is a sonic summary of the best music issues that can be found on the Midnight At The Wheel Club album. It's philosophic moments still leave a place for hope and love for life and therefore for the new intimate and powerful albums.
Agnessa Yermakova
Dead Flowers – The Beach from deadflowers on Vimeo.