THE LONESOME SOUTHERN COMFORT – The Big Hunt
aaamusic | On 17, Nov 2013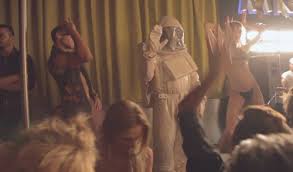 There are some songs that are so promising your heart starts swelling with joy and enthusiasm. The overwhelming state of bliss can last 30 seconds or two minutes – some times more, other times less – it doesn't matter, these songs, at some point, plunge into disappointment. Awful, I know. The culprit is 'The Big Hunt' second single of the eponymous album by the Swiss band The Lonesome Southern Comfort.
When I received the single I was very excited (I have a thing for band's long and weird names: Creedence Clearwater Revival is the most obvious example to quote), when I approached the song, my excitement grew. 'The Big Hunt' brought me back to the past, I couldn't help to find a resemblance with Bob Dylan, which is absolutely normal considering the band's sound is a combination of – according to their words – alt-country, americana, indie rock. It wouldn't be a stretch saying The Lonesome Southern Comfort are a modern evolution of the majestic songwriters that populated the music industry in the Sixties.
Where's the problem, then? 'The Big Hunt' would be a terrific song if it wasn't so monotone and predictable. You keep waiting for an edge that doesn't come and, as much as you can admire the banjo, the blues, the lyrics and the husky voice, the song is quite flat.
I'm confident this is just a bump in the road – I admit I cheated and had a go at their other songs – and the rest of their discography dazzled me. But that is another review, this one – unfortunately – barely scrapes the sufficiency.
Monica Guerrasio