A CHAT WITH: ZARA MCFARLANE
aaamusic | On 17, Jan 2014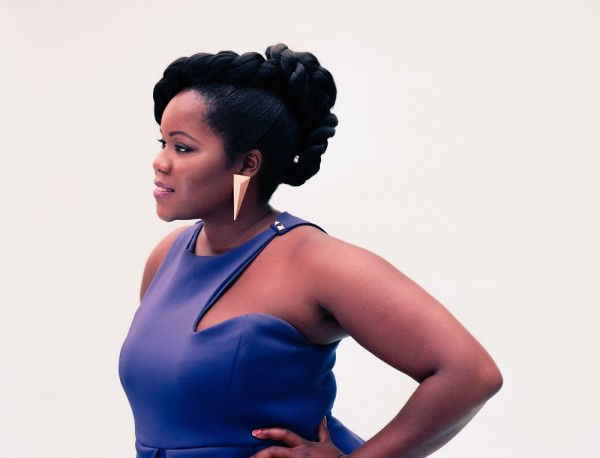 AAAmusic: Hi Zara. Can you explain a little bit about your background and how you got into music?
Zara McFarlane: Hello! I grew up in Dagenham, Essex. I always loved performing as a child. I pestered my mother to allow me to go to dance classes and I had piano lessons from the age of eight.  At 11, I started writing songs. I would put myself into competitions and ask to perform at school concerts, etc. There was always lots of music around the house – especially reggae and also some pop music, and when my family got together we'd have a good dance to reggae. When I was 16 I went to study Musical Theatre at the BRIT School in Croydon. I then went on to study a BMus in Popular Music Performance at the University of West London, and later an MMus in Jazz Studies at the Guildhall School of Music and Drama. While studying my undergrad I got involved with a company named Dune Records and started touring the UK and Europe with Tomorrow's Warriors and Jazz Jamaica. I have toured with pop bands The Feeling and Noah and The Whale singing backing vocals.
AAAmusic: What artists influenced you growing up?
Zara McFarlane: Luther Vandross, Michael Jackson, Nina Simone, Lauryn Hill, Billie Holiday, reggae artists.
AAAmusic: Your excellent new album – If You Knew Her – comes out at the end of this month. What was the writing and recording process like compared to your 2011 debut, Until Tomorrow?
Zara McFarlane: Very different! Until Tomorrow was a culmination of songs I had written over 10 years, therefore some of the songs had been around for a long time and evolved and changed. I really focused on creating an album that had a unified sound throughout the album and also felt that it was a true showcase of the entire band.
Most of If You Knew Her consists of brand new songs. My main focus was to write songs with good melodies and strong themes and lyrics and then I focused on the instrumentation I felt suited each individual piece.  I'm really excited to explore how these songs will progress and evolve within the live shows!
AAAmusic: You're signed to Gilles Peterson's Brownswood Recordings. Gilles has been pretty instrumental in your career so far, particularly at the start. What's it like being a part of his Brownswood family? And how much input, if any, has he had in your latest album and shows?
Zara McFarlane: Being on Brownswood is a great place for me because it is such a versatile label. It sits perfectly. I am free to produce the music that I want to and I also get the opportunity to have new versions of my music produced through remixes which allows me to dabble in different styles of music, which I love. I would say Gilles has had more input in this album then the first. His way of influencing me has been primarily sharing music with me for inspiration and then introducing me to different artists such as Matt Halsall and Leron Thomas. We worked on a few tracks with Matt and his band the one that was chosen for this album was 'Angie La La'.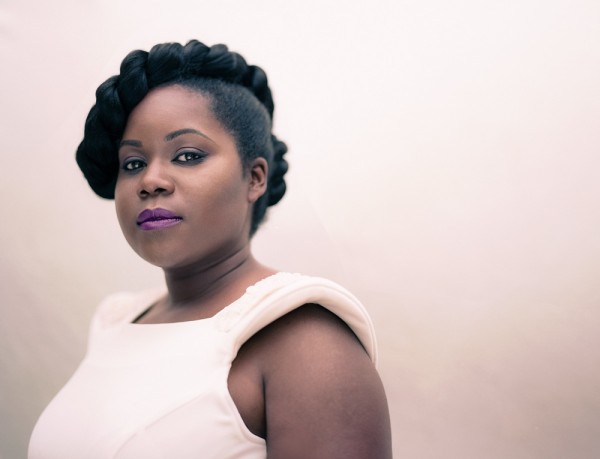 AAAmusic: You are going to be touring the UK throughout February. Can you tell us a little about what you have planned for the shows…such as the touring band and what you have in mind for the setlist?
Zara McFarlane: My core band for the UK Tour consists of Reuben James- Piano, Max Luthert- Double Bass, Moses Boyd- Drums, Binker Golding- Tenor Saxophone. I plan to be performing songs predominantly from my new album as well songs from Until Tomorrow, my first album. Some of the tracks will be performed differently live than they are on the album – I hope everybody will enjoy the surprises!
AAAmusic: You have a truly powerful voice. Do you have any methods for training and maintaining it?
Zara McFarlane: Thank you! I have studied Vocals so I try my best to warm up before shows and take care of my voice and general health to avoid getting colds as much as possible but late nights, early flights and general British weather makes it difficult at times! Having good breath-control and placement of tone is also important so you do not strain the vocal chords.
AAAmusic: I have seen you live a couple of times, including on a double bill at Ronnie Scott's with trumpeter Matthew Halsall (who we are big fans of here at AAA). If I remember correctly, you joined him on stage to do a number together…any plans to record together?
Zara McFarlane: Yes. We performed a piece we wrote together at Ronnies. For my album we worked on 'Angie La La' together and we wrote 'The Games We Played' together. We still have plans to work on some music together in the future.
AAAmusic: I actually last saw you at Gilles Peterson and Patrick Forge's Another Sunday Afternoon at Dingwalls (my favourite day of the year!), where you had Leron Thomas from NYC join you. How did you two become acquainted and what was it like to record your single 'Angie La La' with him?
Zara McFarlane: I first heard Leron Thomas' music through Gilles and it was my manager that suggested we get Leron to perform on the track. We sent Leron the music to put some ideas down and we loved what he came up with both on vocals and trumpet. We did not actually meet in person until a few days before the Dingwalls gig. We really had a great rapport and the live show just flowed. That was a really great gig! We actually filmed a little video of 'Angie La La' that day before the crowds arrived which is on YouTube.
AAAmusic: You also opened for American singer Dianne Reeves for her London Jazz Festival show at the Southbank Centre in November. That must have felt pretty special?
Zara McFarlane: That was quite surreal, performing in the Queen Elizabeth Hall with my band and getting to meet Dianne Reeves! When I first started singing with Jazz Jamaica, Janine Irons from Dune Records told me to listen to Dianne Reeves. I bought a few of her records back then, so have been listening to her over the years and it was really great to get advice (and compliments) from such an exceptional vocalist and performer.
AAAmusic: I read that you once auditioned for the X Factor. What was the motivation for appearing before the judges? It seems a million miles away from the relatively alternative and low-key attributes of the jazz world. Do you find the jazz and soul scenes restrictive of your ambitions in any way?
Zara McFarlane: I have put myself into many different competitions over the years to gain experience and challenge myself. Study and competitions were the only avenues I knew how to get into music at the time, as I did not know anyone who was in the industry or who understood it. X Factor was just another competition and I was intrigued to know how it worked. But nothing happened with it. It was what I anticipated it would be and did not sit comfortably with me as I know I would have found that world far too restrictive. With regards to the Jazz and Soul scenes I do not feel they are restrictive. I have been able to explore many different styles within my career so far. I really enjoy experimenting with different styles of music/settings; live bands, duo, acoustic, produced, soul, reggae, jazz, soulful house, etc, and I plan to continue to perform in a variety of styles for as long as possible as it keeps the ideas flowing.
AAAmusic: Any plans to hit the UK festival circuit this summer?
Zara McFarlane: Yes, definitely! Gigs are still coming in but I will keep you posted as plans start to firm up!
AAAmusic: And lastly, what are your aspirations for the future? 
Zara McFarlane: Oooh. More songwriting, including writing for other artists, writing a musical, new albums, exploring new sounds and styles, which I have not explored yet, some collaborations…just to start with! Oh, and touring the world – I've been getting a lot of love from Belgium, Holland, the US and Japan with this album already. Around Christmas time both USA Today and the LA Times featured my music!  Which was a very nice Christmas present!
Author: Clive Paris Rozario
Check out our review of Zara's new album If You Knew Her here…