A CHAT WITH: RX BANDITS
aaamusic | On 04, Feb 2014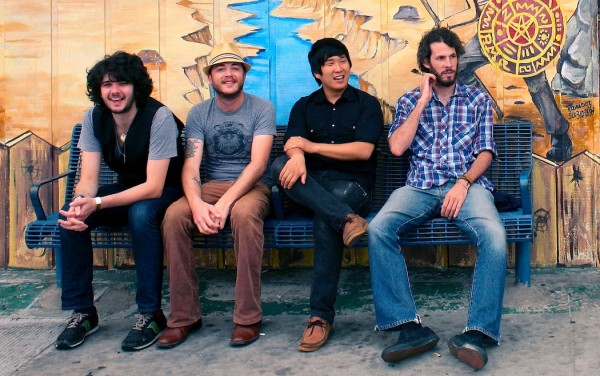 California's RX Bandits are here in the UK to play their fan-favourite record The Resignation in full at a series of intimate clubs, including The Scala in London on Thursday. Released in 2003, The Resignation (the four-piece's fourth album) fused together political punk rock, math-rock and ska in a way few had heard before; or have heard since for that matter. Ahead of their London date, AAAmusic's Clive Rozario chatted briefly to RX's Steve Choi…
AAAmusic: Hi RX Bandits. How does it feel to be coming back over to the UK, and how do shows here differ to those in The States?
RX Bandits: Feels a little cold already, but we are excited to return. It will be fun to play intimate shows as most of the tour will be in clubs smaller than we normally play in the States. We love it!
AAAmusic: There was quite a lot of confusion over your 2011 statement than you were going to retire from touring. Although you took some time off, RX Bandits have continued to perform live fairly regularly since 2011?
RX Bandits: We simply said we are taking a step away from the band's full time schedule and we had no perception of the time that had passed. We had only done a few shows in that time off.
AAAmusic: What prompted the idea to celebrate the 10 year anniversary of your fourth album The Resignation by performing in its entirety?
RX Bandits: For people who are fans of our music, it was a pivotal album. We just wanted to give that back. It went so well in the States that we decided to try and increase our love for the modest amount of fans we have in the UK/Europe.
AAAmusic: The last time I saw you live was at the Cavern Club in Exeter after The Resignation was released, about 9 or 10 years ago…it was a great show! How do you think your live performances of these songs from The Resignation have changed, if at all, since then?
RX Bandits: I think we appreciate the songs for what they are, and we are very proud of writing that record at the age of 22 rather than trying to play them in a way that we felt needed changing. We are sticking to the album versions of the songs mostly.
AAAmusic: Am I right in thinking that RX Bandits are currently a four-piece band? Will you be bringing any additional musicians out on your upcoming UK Tour, such as brass/horn players?
RX Bandits: Yes, we will be bringing horns as they are a part of The Resignation. However, it has been widely known that we have been a four-piece since 2009.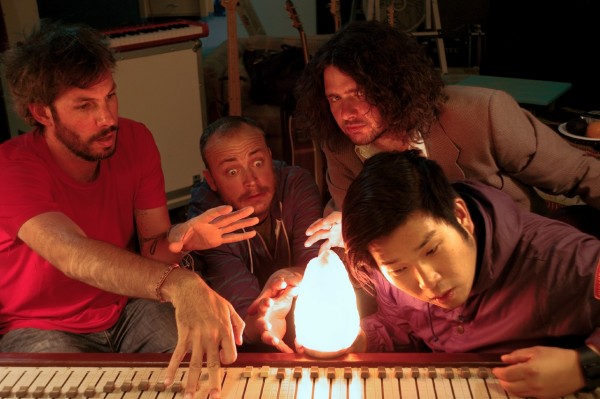 AAAmusic: People associate elements of ska, prog, hardcore punk and rock'n'roll with you. How would you describe your music?
RX Bandits: Many, many years ago the band played ska. We all loved hardcore, punk, rock, soul, RnB and any other genre that wasn't country music. Our music is merely a product and amalgam of our influences and tastes.
AAAmusic: RX Bandits have been a band since 1995. How does it feel to still be making and performing music after all these years? How has life in the band changed since those early years?
RX Bandits: We are not the same band that started back in 1995, that was something different. RX has been a band since 2000, which is still quite a long time, and it feels great to make music we feel compelled to make and can stand behind.
AAAmusic: Lastly, any plans to hit the UK festival circuit this summer?
RX Bandits: Hopefully!
Questions answered by: Steve (Guitar/Keys) of RX Bandits…
Author: Clive Paris Rozario
RX Bandits are currently touring the UK as part of 'The Resignation' anniversary tour. Full dates below: