AAA Music Approved: Iron Braydz
aaamusic | On 20, Mar 2014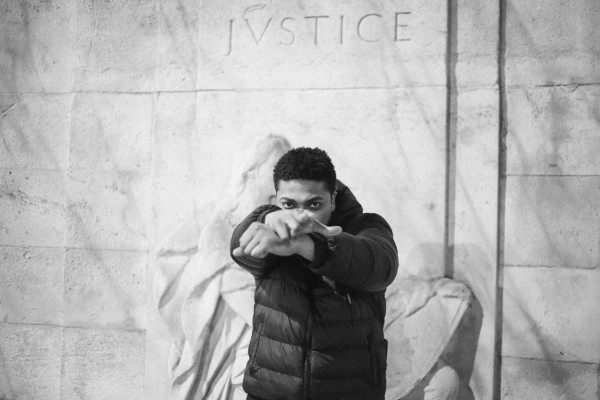 Who are you and where are you from?
I'm Iron Braydz – a Nigerian born emcee/writer. I started writing because a lot of people thought I had the talent to do so. This was because I was always reciting Wu Tang lyrics and almost every Hip Hop release. I started going to my friend's house to record because he had a set up at home and I needed to develop my style as quick as possible. I had been initiated into a crew of emcees who'd been doing their thing long before I came through, so I made it a point to learn the dictionary, thesaurus and rhyme dictionary. That took two years alone. Then I got into reading other books and manuscripts. I spent a lot of time studying Wu Tang and many other groups/artists coming from the states.
What inspired you to get into music?
What mostly inspired me at the time was how much I was relating to the music I was listening to. It was a time of self understanding, trying to get to know oneself whilst being surrounded by some negative events. Although the music I was listening to was mostly violent and aggressive, it also had a few insightful messages in them.
I chose Hip Hop because, like an emcee once said, "it's the ghetto CNN". A way to tell my story and let my frustration out without having to inflict pain on an unsuspecting victim. Hip Hop spoke to me in a way no other musical genre did.
What have you done?
So far in my solo career I've released two projects (Devil May Cry and Holla At Braydz) both available at my Bandcamp. I'm proud of my whole journey, as an independent artist I've worked with and met some of the most influential people of our time, like Public Enemy, Rza (Wu Tang Clan), Immortal Technique and Nas. Also, I've performed in some of the most respected venues in the country i.e Royal Festival Hall (with a 27 piece orchestra), Kentish Town Forum, The London Mayors Office and The Garage, to name a few. To be quite honest, there are even some signed artists who haven't even achieved half of the things I have.
What are you like live?
I've been described as a passionate and energetic performer with a presence. I've supported the likes of Public Enemy, Immortal Technique and the late GURU (R.I.P).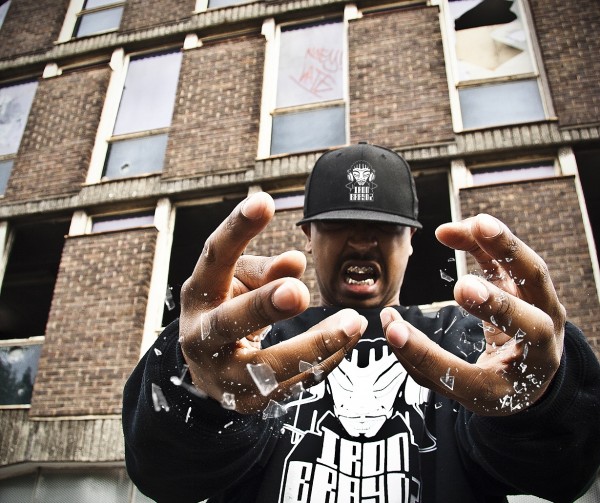 What makes you different?
I feel my supporters can answer that better than me. What makes me in some respect unique is being one of the few artists that bring that vibe and energy of the nineties, the rawness and the concepts – my wide range of vocabulary and metaphors.
When it comes to my appearance I like to look fly and even have things that make me stand out from my peers. My signature items are my Iron Braydz' swords – you can see them in the 'Reanimation' video with my crew Triple Darkness shot by Global Faction.
Physical vs Downloading vs Streaming…How do you listen to music?
In this day and age downloading is the leader of the new school, however in my opinion I think they're all good methods of getting to hear your favorite artists almost immediately.
I'll still put out hard copies of my releases, because I have to remain loyal to how I listened to my favorite albums and I have a lot of supporters who feel the same way about CDs and Vinyl.
What have you been listening to?
Lately, I've been listening to the ten tracks I have so far for my follow-up project to the Verbal sWARdz EP, which is out on 14th April. Also been doing some back and forth listening to The Shins and Raekwon's Only Built For Cuban Links. Especially the track 'Incarcerated Scarfaces'.
What are your aspirations for the future?
I wanna be the best at what I do and gain worldwide recognition, doing shows everywhere.
Still recording for my follow-up release to Verbal sWARdz EP and writing for the Triple Darkness album and The FuFu Gang (Micall Parknsun, K9, Dubbledge, Joker Starr and myself) release.
Questions answered by: Iron Braydz…