D-A-D – Live @ The Garage
aaamusic | On 08, Apr 2014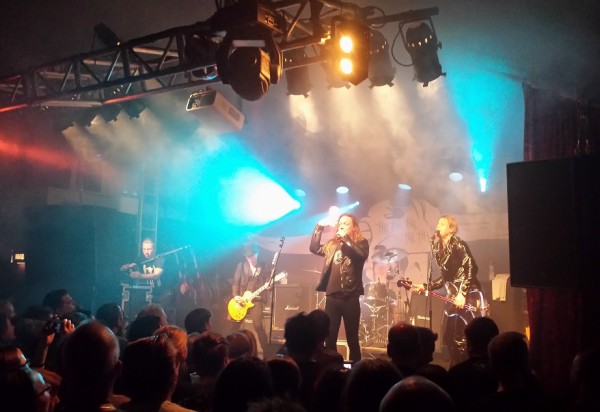 Thursday 3rd April, London
The Garage, one of the most well-known rock venues in London, is everything a music site should be. With a low ceiling and great sound system, since 1993 it's hosted all the best established and up-and-coming bands in the country, such as Arctic Monkeys, Muse, Oasis, Green Day and Red Hot Chili Peppers. On Thursday 3rd April the stage of the Highbury & Islington's Garage witnessed the show of a legendary band, equal to the ones just named.
I'm talking about D-A-D, the hard-melodic rock band from Copenhagen, now on tour to celebrate their 30 year anniversary. The Danish group known as Disneyland After Dark, a name that had to be changed to avoid a lawsuit from the Disney Company, started their career in the early '80s and have released more than 10 albums. Changing their name from D.A.D to D:A:D and D-A-D, each one representing a different period in the band history, they are now almost the original formation. Except for the drummer Laust Stonne (member since 1999, when Lundholm Jensen left the band), the two brothers Jesper and Jacob Binzer (vocals and guitar) and Stig Pedersen (bass) have played together for 30 years and have a visible and exceptional syntony on stage.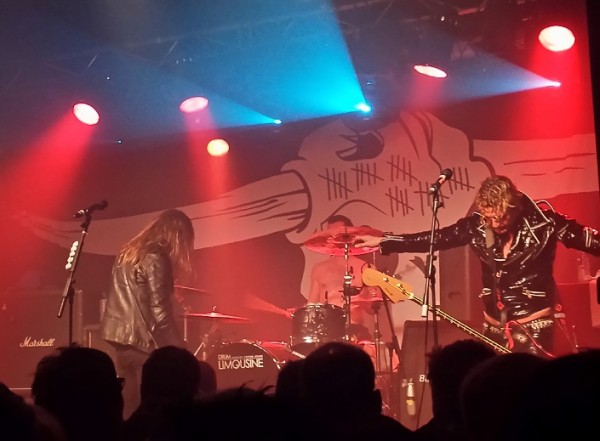 After the amazing opening rock band '77 from Barcelona warmed the growing crowd, D-A-D start their performance in the dark, with their backs to their fans and delivering a long instrumental intro, followed by an almost two hour show. With the symbol of the band behind the stage, a skull of an animal, they perform to their dedicated fans, sometimes without even the need to sing as the crowd was so excited and involved.
Jesper said, "Tonight we're gonna time-travelling!" And so it was. They play from all of their 30 year repertoire, from It's After Dark (1989) to I Want What She's Got (2011), from Monster Philosophy (2008) to Sleeping My Day Away (1989), changing instruments often –especially basses, which were really eccentric! D-A-D come back on stage two more times at the end of the show to play more songs with the fans calling them back very loudly. It's amazing to see how music is timeless and how fans are devoted even after so many years.
D-A-D will continue their tour across Spain, Italy, France, Germany and many other countries until September and are also confirmed as special guest on six dates of Swedish metal band Sabaton's 2014 Sweden Tour.
Camilla Pascucci