Polar Bear – Live @ SJE Arts
aaamusic | On 08, Apr 2014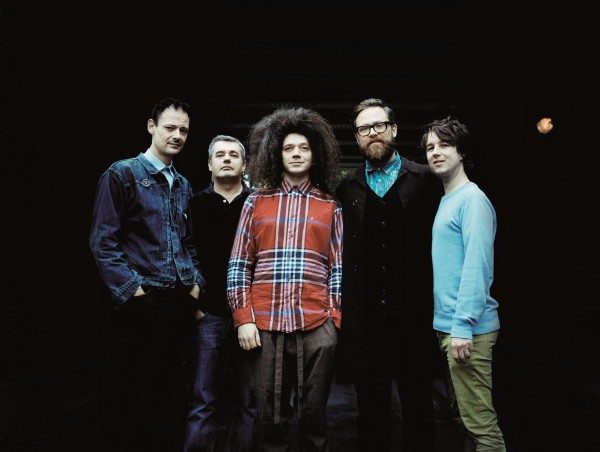 Thursday 3rd April, Oxford
Experimental British quartet Polar Bear is a band that has curiously merged punk, dance, indie, cool jazz, free jazz, hip hop, drum and bass and electronica. They often perform live with the compelling and innovative saxophonist Shabaka Hutchings.
Polar Bear is led by drummer and writer Sebastian Rochford and joined by Pete Wareham (tenor and baritone sax), Mark Lockheart (tenor sax), Tom Herbert (double bass) and Leafcutter John (electronics, guitar and mandolin).
This evening unveiled some radical and avant-garde music from their fifth and latest album In Each And Every One. The delicate 'Open See' was a dreamy, spacious and passionate number with pulsating rhythms, very intense and beautiful. There was  nervous energy in 'Be Free' and 'Chotpot'. Both seemed difficult to categorise and could be either melancholic or uplifting depending upon your mood. The creepy and eerie 'Lost In Death' was rough edged and abrasive whilst the unpredictable 'Maliana' transported the listener to some distant gritty and chaotic industrial landscape.
Like the impressive animal of the same name, Polar Bear are cuddly, playful, fierce and have a huge hunger for new adventures in their barren Arctic landscape. They're explorers and risk takers, keen to improvise in a fresh and spontaneous way. Some critics may find them crude, in-cohesive and difficult to understand, but there are some glorious moments of colour and depth.
Anthony Weightman