How To Dress Well To Headline Converse Gig @ 100 Club…
aaamusic | On 10, Apr 2014

CONVERSE GIGS @ 100 CLUB ANNOUNCE
APRIL SHOW WITH NTS
How To Dress Well with support from Koreless and
Special Guests on Wednesday 23rd April 2014
WHO:
After a storming run of performances that has seen the likes of Blood Orange and A$AP Ferg take to the venue's legendary stage, the Converse Gigs @ 100 Club series is set to welcome ethereal R&B songwriter and producer How To Dress Well for an exclusive show in partnership with NTS – the progressive-thinking London radio station known for offering a unique platform for artists.
Merging ever-surprising production choices and aesthetic detail with a sensual but sincere R&B influence and a deep emotionality, Tom Krell has steadily established himself as one of the most unique and influential figures in contemporary experimental pop music. His new album, due for release by Weird World / Domino in June 2014, takes its influences from artists as varied as Prince, Burial, Tracy Chapman and Lou Reed.
How To Dress Well's debut album Love Remains was released in 2010 to critical acclaim. Sequel Total Loss followed in 2012, named as one of the "Top 50 Albums of 2012" by music outlet Pitchfork. The Converse Gigs @ 100 Club show will be Krell's first London appearance since Field Day in 2013 and also sees him joined by an all-new four piece band.
Support will come from Glasgow-based producer and Young Turks signee Koreless, who will be performing a very special live set on the night.
Tickets are FREE and will be available exclusively via the Converse UK website from Tuesday 8th April 2014: converse.co.uk
Listen to How To Dress Well's new song "Repeat Pleasure" here and the previously posted "Words I Don't Remember" here.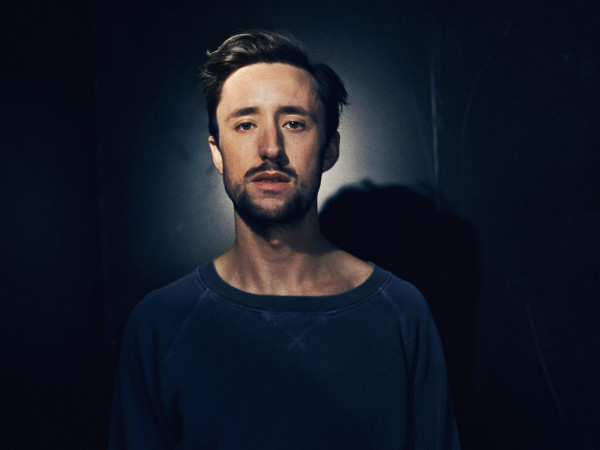 WHAT:
The Converse and 100 Club curated music series kicked off in June of 2011 when Graham Coxon headlined and played the first packed out show. Since then the likes of Gorillaz Sound System, The Rapture, The Vaccines, Chairlift, Ghostpoet, Azari & III, Wild Belle, Toddla T, The Cribs, Ghostface Killah, Doom, Gallows and many more have taken to the stage. Cementing the success of this unique partnership, Converse and 100 Club continue to deliver an exciting line-up for fans, showcasing today's best and freshest emerging artists. The partnership also gives 100 Club the opportunity to introduce a new generation to its renowned gigs, by once again bringing the best music to its legendary stage. 100 Club will continue to oversee the schedule of performances as it has for over 65 years, in addition to presenting this free series alongside Converse.
WHERE:
100 Club
100 Oxford Street
London
W1D 1LL
UK
WHEN:
Wednesday 23rd April 2014
Doors 7:30pm