The Wildhearts – Live @ Electric Ballroom
aaamusic | On 22, Apr 2014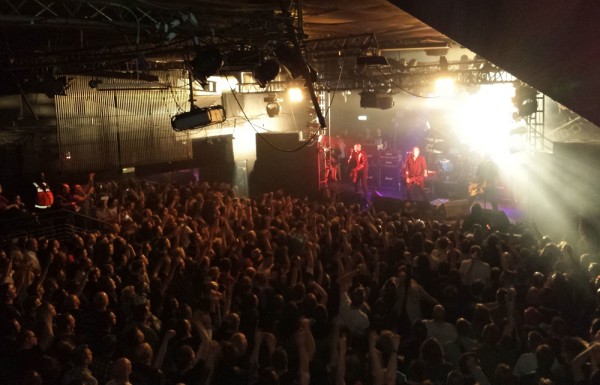 Thursday 17th April, London
Tonight, the Electric Ballroom – the historic music venue in the heart of Camden Town that since 1930 has received artists such as Sid Vicious, The Clash and The Smiths – hosted the British rock band The Wildhearts. People of all ages joined the band's rock, pop and punk sold-out show with passion and emotion.
The Wildhearts are a band formed in the early '90s who have undergone many line-up changes with just one group leader, founder, singer, guitarist and songwriter: David Wallis, also known as Ginger. Ginger reformed the band in 2012 for a special appearance and this was extended to 2013 and 2014 tours and a new album, Albion, released in March.
For their UK tour, the group travelled from Bristol to Manchester, from Glasgow to Cambridge, supported by the Finnish rock group The Von Hertzen Brothers and Ginger's side-project Hey!Hello!. Fans have been especially excited as bassist Scott Sorry, who left the band years ago, has rejoined for this tour. "It's always great to come back to London because we formed the band here, but tonight is special because Scotty is playing again with us", said Ginger.
This Electric Ballroom show featured The Wildhearts playing their greatest successes, such as 'Caffeine Bomb', 'Sick of Drugs' and 'Vanilla Radio', making the crowd totally delighted with the hit 'Geordie in Wonderland'. The band is made up of Ginger and Scott, CJ on the guitar and Ritch Battersby on the drums. It looks like, despite all the  problems and pauses during their career, they still enjoy playing together and are definitely still appreciated by their fans.
Camilla Pascucci