AAA Music Approved: Amy LaVere
aaamusic | On 21, May 2014
AAAmusic: Who are you and where are you from?
Amy LaVere. I am a songwriter, bass player and sometime-actress from Memphis Tn. I grew up in a house deep in the woods of a Texas/Louisiana border town where my mom cooked fresh food and wild game, tended a large garden and wrote songs. I thought these things were the woman's job and I followed in her foot steps.
AAAmusic: What inspired you to get into music?
As mentioned above, I took to the role very naturally. I get my inspiration from unlikely places. The last song I wrote was inspired by watching a cricket dance in the light of a parking lot. I get my motivation from the love of travel.
AAAmusic: What have you done?
I have shared. It's not an easy thing to bravely share your perspective and your creativity. I have, in the last couple of years, had some collaborations that have been very rewarding. My duet project with John Paul Keith and working together with Luther Dickinson have both helped me grow as an artist and a songwriter. I am very proud to know them. I also allowed myself to finally fall fully in love and my partnership with my love is my greatest pride.
AAAmusic: What are you like live?
The most fun I've had on the road was traveling with Sea Sick Steve. It was a very fun time and the places were exotic for me. The crew was supportive and fun. When I play live I mix up the instrumentation every so often to keep things interesting for me and the audience, but ultimately I try to keep the lyrics at the forefront of the performance and I deliver the show with tension and energy. I hope that the show will be captivating.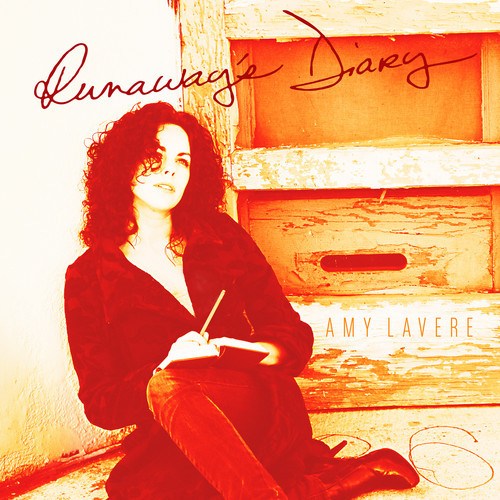 AAAmusic: What makes you different?
I write weird.
AAAmusic: Physical vs Downloading vs Streaming…How do you listen to music?
Every which way. I like looking for great rare vinyl when I'm traveling and when I'm home I like to listen to records loud  in the morning while making a big breakfast. I go down the YouTube vortex of listening to music in a hotel late at night and occasionally buy a CD from a band I see play.
[Streaming services] are the greatest thing to happen to a music consumer and the worst thing to happen to an artist. I listen to Pandora frequently but I still feel a little guilty about it.
AAAmusic: What have you been listening to?
Johnny Dowd was my favorite discovery last year. I have been listening to John Cale's Fear record and Luther Dickinson's Rock N Roll Blues record a lot lately.
AAAmusic: What are your aspirations for the future?
I have an idea for a record and already a batch of songs for it. I'd like to make it next year. It would be another collaboration project with some guys from New Orleans. I'd like to keep the travel going but the goal is to make it less stressful on the whole band by affording a few more days off and stay in some nicer places. Although we have a lot of fun out here – I don't thing we'll be very healthy in a few years if we can't get to afford to take better care. My greatest aspiration for the future is to feel like I did my best in my relationships and in my craft.
AAAmusic: Questions answered by: Amy LaVere…
Amy will headline London's Borderline on June 2nd. Click here for tickets…