AAA Music Approved: GANGS
aaamusic | On 18, Aug 2014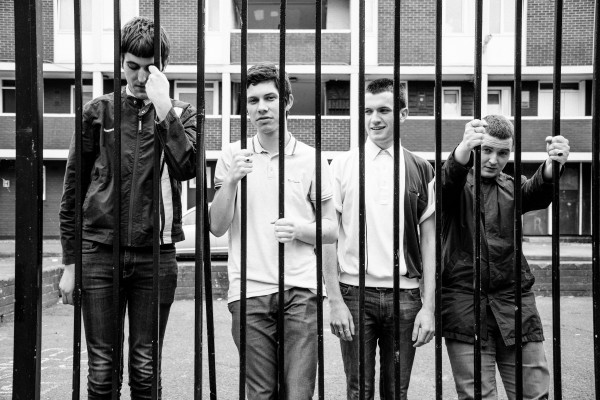 AAAmusic: Who are you and where are you from?
Jordan: GANGS. We're all from Tallaght in Dublin. We formed just under two years ago – Dan is a friend of a friend, James and Johnny know each other all their lives and I went to school with Johnny
James: We started out not serious at all then about a year or so ago we decided to give it a proper go, we had the songs and found a manager with the same passion and all agreed to go for it proper. We all were into the same stuff, same music, clothes, the lot; that's where the name comes from.
AAAmusic: What inspired you to get into music?
Dan: We all have the same taste in music, more or less, that's what really brought us together in the first place. I was brought up on The Smiths, The La's, Johnny's dad was a big ska fan as well so he (Johnny) introduced us to The Specials.
Jordan: We're into The Stone Roses, The Jam, a bit of soul and new wave too.
Johnny: Yeah we all grew up around music lovers. Dublin has a rich history too so I suppose we all just fell into it.
AAAmusic: What have you done?
Jordan: This is our first release (Back To School EP, Out Oct 6th) and we are very proud of it – we recorded it with Brian Foley (The Blades) which was cool… they (The Blades) were huge back in the 80s in Dublin.
James: We've been busy up to this point though – we  played The Great Escape and we've been back and forth to London playing shows. We played Other Voices twice which was cool .
Johnny: Yeah, Other Voices in Dingle was great. David Gray was down there too. Dingle (South coast of Ireland) is a great spot, we met some great people down there.
AAAmusic: What are you like live?
James: The only band we've supported are Palma Violets – it was just our third gig so it was good to learn early on what other bands were at.
Johnny: We are supporting a huge band around Christmas but that's all we are allowed say, it's gonna be big though…
Dan: We went on a nice tour earlier in the year finishing up in The Dublin Castle (Camden).
Johnny: Yeah, cool venue – the Camden crowd dig their music, we're looking forward to playing in London again. The Macbeth (Aug 26th) is gonna be a big gig.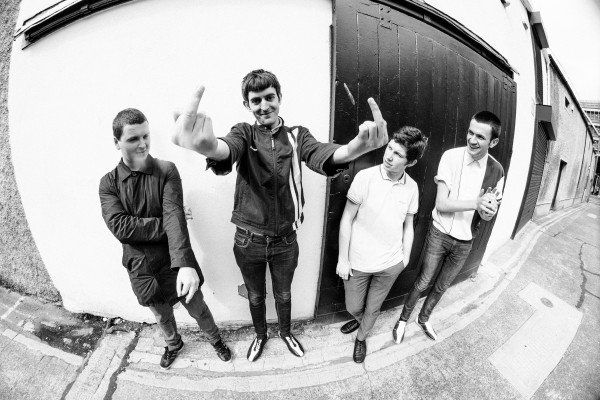 AAAmusic: What makes you different?
Johnny: Both the boys (Dan & James) are classically trained guitarists so that definitely gives it an edge. I dunno, it's different but it's still rock and roll – I don't know how else to put it, have a listen…
James: We're writing about different times too – it's relevant to our generation.
AAAmusic: Physical vs Downloading vs Streaming…How do you listen to music?
Jordan: You can't beat vinyl in my opinion – the sound, the artwork, the she plays through.
James: Yeah, I love vinyl too but Spotify is perfect when you're on the go. To be honest I use all of the platforms really.
AAAmusic: What have you been listening to?
Jordan: I've been listening to all old soul stuff lately. The Stone Roses get a listen almost every week too.
Johnny: I am not into anything out there at the moment – I've gone off the Arctic Monkeys, maybe a bit of Hozier…
Dan: …Yeah when your feelin' horny
AAAmusic: What are your aspirations for the future? 
James: We launch this EP Oct 6th in the UK – Back to School is the first release – then we record again in November.
Jordan: We have the next release written already, we just keep writing and jamming, we leave the rest up to our manager. We want everything though, but we aren't in any rush, we've ticked most of the boxes already from what we set at the start of the year so we're just enjoying ourselves really.
Questions answered by: Jonny Halpin (drums), Jordan Curtis (vocals & bass), Dan Smith (guitar) and James Connolly (guitar) of GANGS…