Madeleine Peyroux Trio – Live @ Ronnie Scott's
aaamusic | On 05, Jun 2014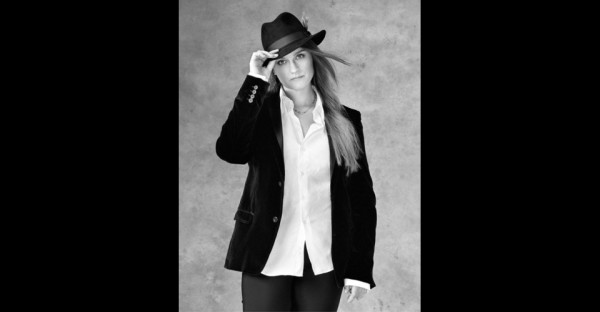 Thursday 29th May, London
American singer, songwriter and guitarist Madeleine Peyroux is extremely well known internationally. She's been influenced by numerous jazz and blues musicians and her dreamy, soulful and intimate vocal style is often compared with Billie Holiday. This evening at Ronnie Scott's she was joined by Jon Herigton (guitar) and Barak Mori (bass).
Madeleine sang a fine version of 'Agua De Beber', the vibrant bossa nova jazz standard by Antonio Carlos Jobim and also 'Dance Me To The End Of Love', the horrific Holocaust inspired song by Leonard Cohen with the frightening and haunting lyrics 'Dance me to your beauty with a burning violin.' 'Take These Chains from My Heart', from her recent album The Blue Room, came from the sixties Ray Charles recording Modern Sounds in Country and Western Music. 'Bye Bye Love', made popular by The Everly Brothers, had a free-spirited country feel whilst 'Guilty' by Randy Newman was dark and moody.
Madeleine is an eclectic artist who plays 20th century classic standards and original compositions of her own. She says modestly that she "didn't have any expectation of becoming someone that could make a dent in the outside world", but she successfully creates bitter-sweet and melodic songs about loss, sadness and betrayal. She's a charming and enigmatic improviser of music, curiously  private and vulnerable, but with a seductive, distinctive and expressive voice.
Anthony Weightman