LINKIN PARK – Until It's Gone
aaamusic | On 26, Jun 2014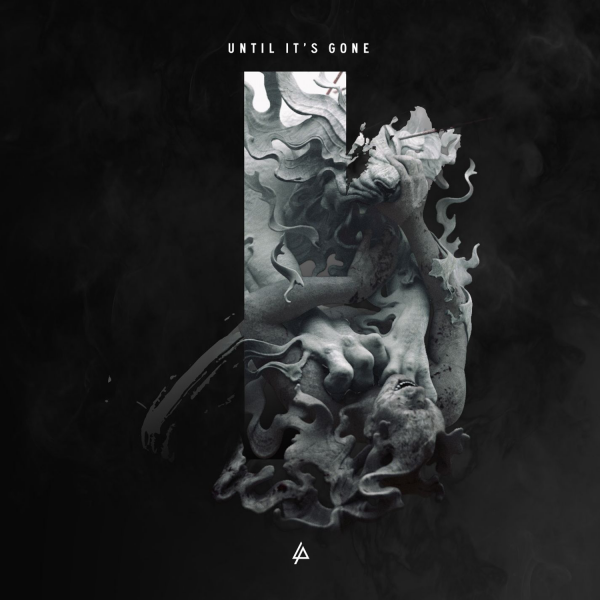 Linkin Park, the rap rockers from California, shot to fame with their debut album Hybrid Theory, and were at the forefront of the "Nu-metal" genre that hit our ears, (well our tabloids, which like nice and neat categories) back in 2000, and have gone onto headline arenas and massive festivals around the world.
Well, that very band are back – yes it's 14 years since their debut, and it still sounds amazing, as does this new single 'Until It's Gone'. The usual electronic guitar riffs and the electronic elements of the synthesizers, along with Chester Bennington's vocals, infuse the amazingly tailored rap rock sound of Linkin Park, which throws their entire built-up elements into 'Until It's Gone', to create the brilliant standard of work we are accustomed to hearing today.
After the first album, I've been = a fan of the sound they've produced, as the lyrics of Bennington come across as heartfelt, with the raps of Mike Shinoda balancing out the dual-frontman act – it all comes together to create a unique sound that still sounds great now.
'Until It's Gone' was recorded ready for the band's sixth studio release titled The Hunting Party, out now. It is the seventh track on the album, and the lead single, whetting the appetite for what is to come in the summer. The lyrics to 'Until It's Gone' are full of heartbreak, the title meaning you don't know what you have until it's gone.
Linkin Park seem to stick with what they do well and continue to churn out immaculate hits from every studio album. It works well for them and this single proves that their new album is going to be an excellent offering.
Sam Panasuik