No Devotion – Live @ O2 Academy Islington
aaamusic | On 30, Jul 2014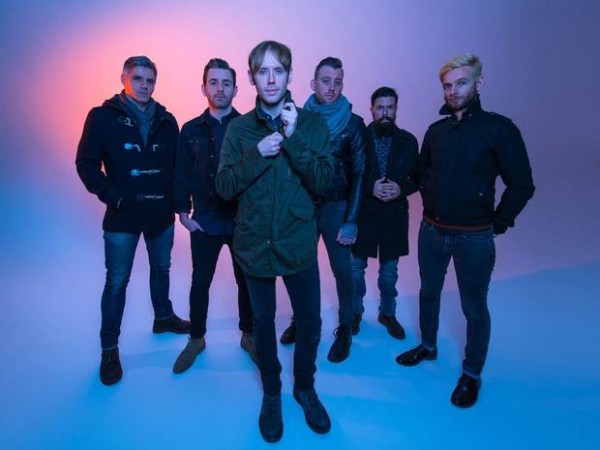 Friday 25th July, London
Despite the dispirited moniker, there was a dogged determination about No Devotion at the O2 Academy in Islington on Friday (July 25) that would put some of the more tenacious rock bands out there to shame. Watching the brief but blistering 50 minute set unfold in this intimate venue was a lesson in humility with which there are few precedents to compare.
While a cynic might rightly conclude that the personal history of a band should not impact on its capacity to create good music, it's hard to overlook the background surrounding the formation of this six-piece post rock band.
No Devotion consists of ex-Thursday frontman Geoff Rickly and five former members of the once mighty Lostprophets – a nu-metal turned pop-punk juggernaut that has seen its reputation dragged through the gutter with the incarceration of Ian Watkins for a series of unspeakable offences.
Members of a lesser band would have drawn a line under their careers but, less than a year since the verdict was handed down, No Devotion have picked up the pieces and started over with a fresh style that has led many early commentators to compare the band's new sound to a kind of '80s post-punk revival.
Such comparisons are not unfair. As No Devotion tentatively take to the stage for their first London show there is a brooding, tense energy that underscores set opener 'Night Drive', set to clip of a hypnotic, never-ending motorway, which hints towards the introspection and minimalist landscapes made popular by Joy Division.
Further displays, such as the demolition of tower blocks set to the crescendos of instrumental 'Death Rattle' – created in the immediate fallout of the Watkins scandal – are evidence of a band still caught in limbo between the legacy of their former friend and frontman, and a desire to strip their sound – to literally get things back to basics.
Any fears that this redemptive story would be too heavy for the typically teenage audience – many of whom would have been brought up on the sound of Lostprophets in their arena and festival-topping heyday – there were enough pop-infused choruses to keep the fans happy.
This recurring motif was hammered home at the end of the night on debut single and sing-along anthem 'Stay', a track that feels as if it has been plucked from the mid-Noughties airwaves – and one that admittedly falls flat when there are more exciting directions that No Devotion has already proved it could take.
These saccharine tones were also on display when Geoff Rickly cut a pained figure interjecting on the 'fucking, blinding' realities of heartbreak, which could have easily come across as mawkish. Luckily, it was an outpouring that the loyal crowd were willing to applaud and cheer in their appreciation of the frontman, whose physical performance offset some of the anxiety visible in his bandmates.
Synthpop, pounding drums and brash vocals are by no means a new culmination, but it's an infectious sound that – given their reception in Islington – could still see these inspiring Welsh rockers and their New Jersey counterpart brush off the debris and return to the arenas they have left behind.
Tom Goulding