BOB DYLAN – In The 80s: Volume One
aaamusic | On 04, Aug 2014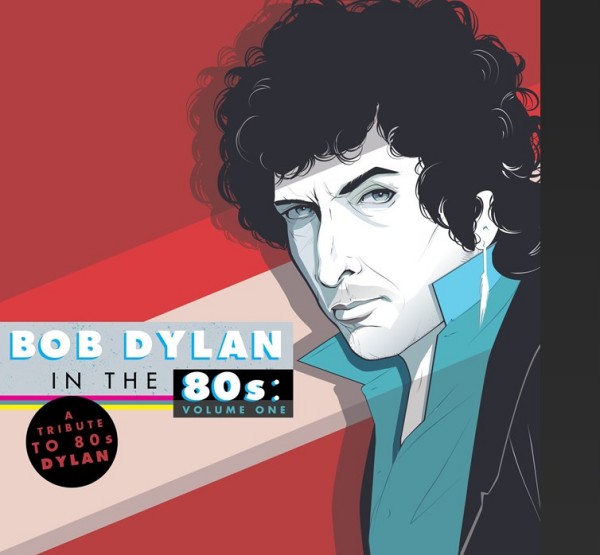 Iconic American folk artist and singer songwriter Bob Dylan has been influential for over five decades. His early lyrics touched upon social, political, literary and philosophical  subjects and 'Blowin' In The Wind'  became a civil rights anthem that sparked radical change.
In the 80s, a seventeen track CD  out 30th June, 2014, was released by ATO Records and produced by Jesse Lauter and Sean O'Brien. The covers within are an attempt to refresh and celebrate less well known Dylan songs from the '80s.
There's good drumming and guitar work to 'Jokerman' , covered by Built to Spill, and a bizarre, funky version of 'Unbelievable' by  Blitzen Tapper. Comedian Reggie Watts's powerful cover of the classic 'Brownsville Girl' adds unexpected humour whilst Ivan and Alyosha give rich harmonies and an upbeat tempo to 'You Changed My Life' . Glen Hansard represents Bob's Christian era with an emotional 'Pressing On' .
A curious nasal quality characterises Aaron Freeman & Slash's 'Wiggle Wiggle' and Langhorne Slim's country wail penetrates 'Got My Mind Made Up'. The Nashville Skyline tones of Elvis Perkins 'Congratulations' contrast with the intense Lucius vocal harmonies on their version of  'When The Night Comes Falling From the Sky'. Craig Finn gives a gentle piano version of  'Sweetheart Like You' ,whilst jazz pianist Marco Benevento's instrumental 'Every Grain of Sand' remains an easily identifiable melody.
Critics may feel that these are mediocre songs that reflect an unproductive decade when Bob Dylan wrote little that was outstanding or innovative. On the other hand, fans will possibly find charm and adventurousness in covers inspired by his original versions. He's never been easy to imitate, should that be the intention, but he's a legendary figure still much loved and respected for his creativity and magnetism.
Anthony Weightman