ANTONIO PAUL – Modern Daze
aaamusic | On 02, Oct 2014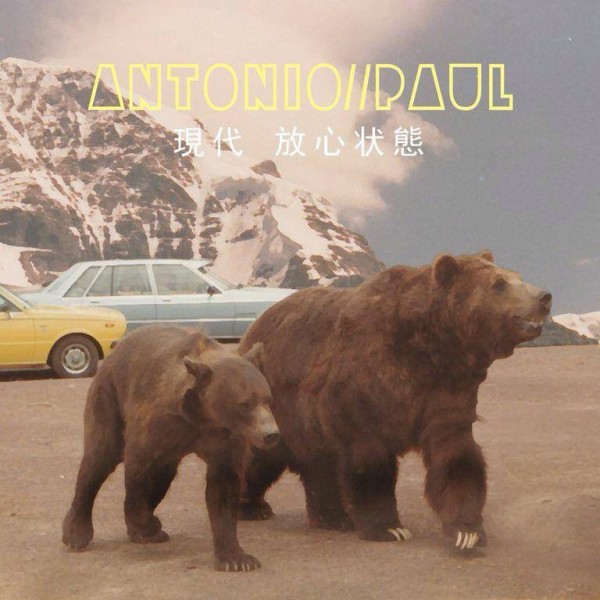 I regard Australian two piece Antonio Paul closer to an art project than a band. I'm not referencing a level of visuality or an orchestrated aesthetic like say Gorillaz but rather the way that a track like 'Modern Daze' unravels. It serves a purpose greater than just a single off an upcoming EP, it's a demonstrative piece showcasing a phenomenon happening in music at the moment which I like to call 'genre eugenics'. Influences of Indie-Rock, dub and soul are pretzelled within Modern Daze and even nuances of house, pop and Hip-Hop can be found in the offbeat drum progressions and tonal variations.
Not astounding lyrically, a comment on how stunted and closed-minded modern times have made us, but the flourishes of rich instrumentation are what are going keep bringing me back to this track. Lavish piano chords act as the focal point for interstellar synths and swirling guitars to orbit and while at first the fogginess of the mix can be overbearing, there is a great understanding of balance throughout; the unmodulated drums are a piercing sobriety that parts through the haziness. In terms of vocals, the soulful rise and fall is reminiscent of Metronomy's Joe Mount if he substituted the twee suit get-up for aviators and a duster.
A dynamic journey touching on a surplus of genres, my fears of them stretching themselves too thin across the influences and losing impact subsided as the piano chords resurfaced in the mix during the bridge. They write of themselves that "cornering or placing Antonio Paul into a box simply won't work" and with that in mind I'd like to see them tackle some more experimental material. They clearly have a deep understanding of dynamics and genre splicing so far that I eagerly anticipate hearing them apply it to a much grander scale.
Will Butler