ROBERT PLANT – Lullaby and…The Ceaseless Roar
aaamusic | On 03, Oct 2014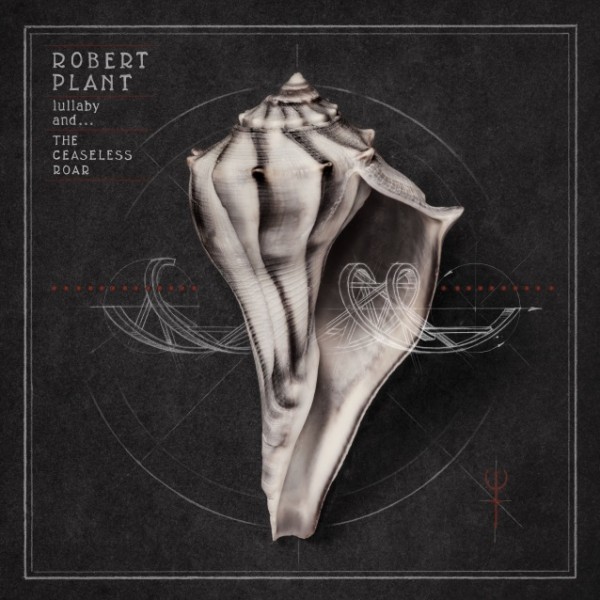 Singer-songwriter Robert Plant, well known as lead vocalist and lyricist of Led Zeppelin, has had a successful solo career for over 40 years. His powerful and distinctive voice is legendary and, in 2011, readers of Rolling Stone voted him the best lead singer of all time.
His bold and restless 10th solo album Lullaby and…The Ceaseless Roar was released on September 8th, 2014 on the East West label. It inventively merges blues, rock, trance, tribal, country, Celtic and electronica, with talented Tchad Blake mixing the album.
Robert's innovative and versatile  band, from different countries and traditions, combines banjo, guitar and keyboard with more unusual instruments like the riti, tabals, bendir, kologo and djembe. As a six piece it comprises Justin Adams, John Baggot, Juldeh Camara, Billy Fuller, Dave Smith and Skin Tyson.
The avant-garde folk opener 'Little Maggie', a reinterpretation of the traditional Appalachian number popular in the 1940s, changes from trip hop to electronica and trance. Sensitive and bitter sweet ballad 'House of Love' looks at 'the damage done' following the ending of a relationship and 'Embrace Another Fall', with a  tender and gentle start, becomes hot, edgy and mysterious.
Wild and rocky 'Turn It Up' finds Robert agitated, confused, feeling rootless and 'lost inside America' as he drives near Tunica in Mississippi. Here experimental percussion mixes with a distorted electric guitar. In the dreamy 'Somebody There' the desire to find perfect love is expressed through soulful psychedelia reminiscent of The Byrds and the scary and pulsating 'Arbaden' closes the album with fiery guitars and African instrumentation.
Robert's 'Up On The Hollow Hill' movingly captures his love of the English and Welsh countryside. I once climbed the Welsh mountain to Bron-Yr-Aur where Led Zeppelin retreated in search of creativity and artistic inspiration. There was something exotic, intriguing and mystical about walking through the stunning archway of flowers approaching the remote cottage, an experience I curiously recall when listening to this imaginative album.
Anthony Weightman