THE DATSUNS – Deep Sleep
aaamusic | On 28, Oct 2014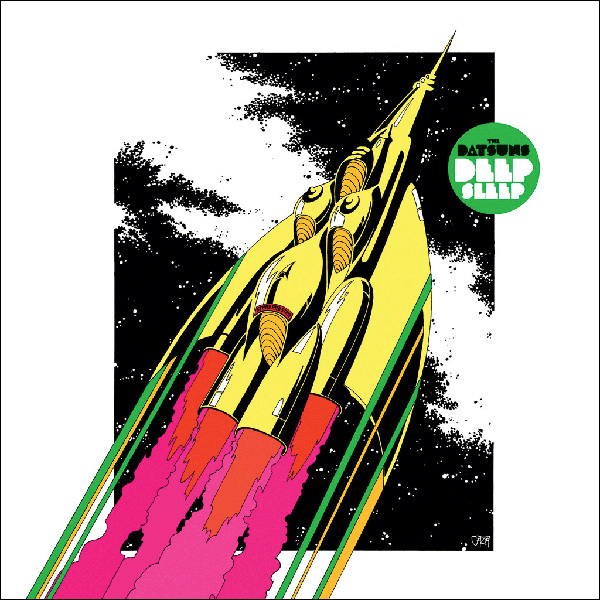 A filthy bassline stamps into album opener 'Caught In The Silver' before snare, guitar and vocals gather around, menacing. After a minute accumulating the tension, they kick the door in. Don't be misled by the title, Deep Sleep is a jumping, raucous record.
The Datsuns have experienced quite a ride. Enjoying a meteoric rise after their self titled debut elbowed its ways into the UK charts in 2002, the New Zealanders had to contend with extreme critical response. Having landed NME's Best Live Band award, Pitchfork damned them for having brought about the end of garage rock and their subsequent albums have endured mixed reviews.
What's refreshing about Deep Sleep is that this media attention has not affected the band's sound. There's none of the bitterness that has infected so many media darlings of the noughties garage scene.
Big bold guitars dominate 'Bad Taste' and 'Shaky Mirrors', as axemen Christian Livingstone and Phil Somervell exchange solos and riffs with ease. They take centre stage again, bringing a bar room swagger to 'Claw Machine' and a 5am squint to '500 Eyes'.
The stuttering intro to 'That's What You Get' descends into a rapid rock and roll frenzy as singer/bassist Dolf De Borst confesses 'I have been in trouble before' and drummer Ben Cole signals the charge as the four piece throw themselves into the melee.
Album closers 'Sun In My Eyes' and 'Deep Sleep' are slower numbers, psychedelic dreamscapes that develop as Borst's wailing vocal weaves between complex guitar lines.
The Datsuns now live in far flung places: Sweden, New Zealand and Britain. They met for ten days to write and record this album, doing a remarkable job. There's no reinvention, no manifesto for a new order, but they've taken their formula and tightened it up. They've been playing to beer-soaked crowds for twelve years and the reassuring aroma of packed rock venues lingers over their sound today. Any fan of the band will be delighted with Deep Sleep and newcomers could do far worse than to embrace it as a strong introduction to one of New Zealand's finest exports.
George Prince