Blissfields 2015 Update
aaamusic | On 10, Mar 2015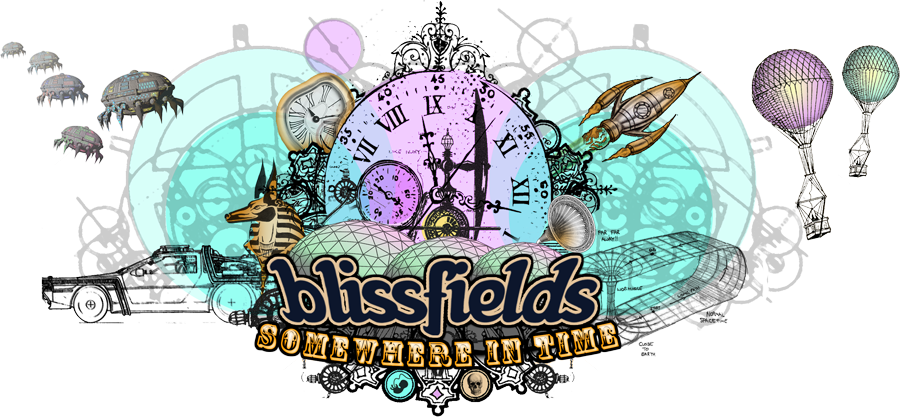 FIRST WAVE OF MUSIC ANNOUNCED:
THE HORRORS, JOHN GRANT, SIMIAN MOBILE DISCO, PUBLIC SERVICE BROADCASTING, GLASS ANIMALS, GRANDMASTER FLASH, IBIBIO SOUND MACHINE, ETON MESSY + MORE
"Time and memory are true artists; they remould reality nearer to the heart's desire" –John Dewey
"One of the most exciting small festivals around" – The Line Of Best Fit
"It's pretty much perfect… Blissfields might just be the summer's
hidden highlight" – London In Stereo
A "Best Small Festival" Winner at the UK Festival Awards
Blissfields are proud to unveil the first wave of musical guests for 2015. The bill includes The Horrors, John Grant,Simian Mobile Disco (Live), Glass Animals, Public Service Broadcasting, Grandmaster Flash, Ibibio Sound Machine, The Correspondents, Songhoy Blues, Novelist, and Melé. Many more acts also confirmed, with a second wave still to be announced.
From a singularity in 2001, Blissfields has reached out into the cosmos inviting sold-outs crowds to its small but perfectly formed, 5,000 capacity, tree-lined mini wilderness in the Hampshire countryside. Music at Blissfields runs until around 4am each day, crafted to take its audience from clear afternoons of discovery and frivolity, through lofty main stage sets, into the heady wee small hours of the Blisscotheque and Hidden Hedge.
Eight years after The Horrors first appeared on the cover of NME, their fourth studio album Luminous marked them as one of the country's leading, most consistent guitar acts. From their defiant early days of gothic garage-punk, they join Blissfields now as an internationally acclaimed headline act, with a truly unique sound and stage show, bringing a sense of the unreal to proceedings.
Following a string of sold out shows, including The Royal Festival Hall in London, John Grant will also bring his raw, emotional and frank take on music to Blissfields for the first time. Grant's music has been met with universal critical acclaim, with his latest solo album,Pale Green Ghosts, garnering five star reviews and the accolade of 'Album Of The Year' by Rough Trade. His honest portrayal of life's struggles have connected with listeners and even lead to Grant partaking in side projects, such as 2014 Blissfields alumni Hercules and Love Affair's latest record.
Simian Mobile Disco will see in a late night LIVE slot on the main stage this year, their formidable set possibly including some of the remixes which bear their name – from the likes of Muse and Nine Inch Nails, to Bjork. Outside of the band, SMD's James Ford has produced such records as Klaxon's Mercury Prize-winning Myths Of The Near Future, Florence And The Machine's Ceremonials, Arctic Monkeys last four ground-breaking records, and 2014's gargantuan Jessie Ware album Tough Love.
In such a short space of time, Oxford's Glass Animals have accosted the ear of St Vincent and Radiohead, landed a top-20 album release in Australia for their debut offering Zeba, and decorated some of the biggest stages in London including James Lavelle (UNKLE)'s curated Meltdown. Their hyper-intelligent take on guitar music has undoubtedly positioned them as one of the most sought after live acts of 2015.
Blissfields are pleased to welcome back Public Service Broadcasting. The duo's original mix of electronica and indie with vocals hijacked from public information films has pioneered a new breed of dance-punk. Their stage show, complete with blinking TV sets, live strings and vintage suits, will beautifully join eras and attitudes together, fittingly into the festival's 2015 "Somewhere In Time" theme suspiciously well.
Elsewhere and Bona fide DJ pioneer Grandmaster Flash will be serving his lessons in the lost art of hip-hop and turntable technique, bringing some legacy to the beats in 2015, whileEton Messy return in the slot previously occupied by the likes of Snakehips, Bondax, Alunageorge.
After seeing Eclair Fifi and Monki tear the festival apart in 2014, the Blisscotheque is once again looking at the brightest young stars, this year securing Novelist and Melé to headline the stage. Novelist has been riding high on a wave of success since being nominated for the BBC Sound of 2015 and will take the Friday slot with his own inimitable grimy sound whilst the Annie Mac endorsed Melé will close the stage on Saturday.
With a long history of welcoming emerging talent, from Bastille in 2012, Sam Smith in 2013, and Years & Years in 2014, attention will once again be on the festival to highlight the best in new music. Palace, Flo Morrissey, Gengahr, Loyle Carner, Kiko Bun, Alex Adair,Ekkah and Songhoy Blues are just some of the names already twitching the curtain of the internet in that respect.
Of course it wouldn't be Blissfields without festival favourites Dub Pistols, returning this year to the main stage. Along with The Correspondents, who headline the Thursday night of the event, Ibibio Sound Machine and Hidden Hedge headliners Missill, they form a hazy heart of the festival – a mix of world influences and cross-genre infusions for the times when it's okay to be lost in a field in England.
THE HORRORS / JOHN GRANT
SIMIAN MOBILE DISCO
GLASS ANIMALS / PUBLIC SERVICE BROADCASTING
GRANDMASTER FLASH / IBIBIO SOUND MACHINE
SONGHOY BLUES / MELÉ / THE CORRESPONDENTS
NOVELIST / MISSILL / COSMO SHELDRAKE / GENGAHR
LOYLE CARNER / KIKO BUN / WE HAVE BAND / DUB PISTOLS
ALEX ADAIR / ETON MESSY / SUBGIANT / THE MISPERS
FLO MORRISSEY / PALACE / SPRING KING / EKKAH / MATTHEW AND ME
ANDY COMLEY / BIG CHILD MAN CHILD / BITR8 / BLACK FEATHER / CHOLOMBIAN
DAN MUNRO / DEADPROUD / ECHOTAPE / ESPAI / FABLE / FLOELLA GRACE
GYPSY DISCO / HEADSESSIONS SOUNDSYSTEM / JOHNNY BOXCARS / JOLTA / JOSH SAVAGE
K1R3Y / LIONFACE / MARY MISS FAIRY / MILLY UPTON / MINI DA MINX
MORGAN HISLOP / NOVATONES / ONE STEP TOO LATE / ØNLY / PACHANGO / POPOBAWA
RATZI / SCIENCE OF 8 LIMBS / SHUDDERVISION PRESENTS DIGITS MCPHEE & GUESTS
SOUL & FIRE / THE KINGS PARADE / THE SUBGIANT SOUNDSYSTEM
THIS CITY LIMITS / TRANSEND / WINTERHOURS
+ MANY MORE TO ADD OVER 5 STAGES
"One of the most doting atmospheres in the UK, a sweet festival which retains a lot of innocence –
one of the best small festivals in the UK!" – Louder Than War
"More than lives up to it's mighty reputation; small, compact and bijou and yet
offering so much more than you could ever expect" – Safe Concerts
"It seems that Blissfields just keeps getting better and better while retaining
its small size and friendly vibe" – Festival Kidz
"Something truly special" – Xfm
As Blissfields enters the halfway point of its second decade it takes a weekend to look back over a 15-year history, gaze into the curious future of the universe, and permits your imagination to run free. We invite you, and all tourists from the future, to the ultimate journey in traveling across the ages with Blissfields 2015… "Somewhere In Time."
You'll be able to explore Blissfields four-dimensional world featuring brand new and bespoke installations and artwork, plunge yourself into living, breathing and interactive festival scenery, bathe under the stars, join themed games and get a clear perception of humanity; where we've been, where we're going, the pitfalls, the possibilities, the perils and the promise. All realised in Blissfields' own vision of inclusivity, of family, of art and wonder, of music discovery and hazy inconsequentiality.
The family friendly festival for forward thinking music fans will be inviting many of its collaborators back in 2015, as well as opening up a new grant scheme for budding artists, promoters and performers. Some of the areas to look out for in 2015 are…
Amoeba To Zebra
New to the festival in 2014 and co-hosted with Blissfields adopted charity Born Free Foundation as well as new collaborators for 2015, the marquee will welcome expert speakers and lecturers bringing alive important topics. For 2015 they will open up discussions to the natural world and science in general and will certainly be discussing the mind-bending aspects of Time Travel during the programming.
Angel Gardens
Once again building a festival within the festival, just for little Blissfield-ians and their grown-ups. The White Rabbit Cabaret will have all manner of wonders from dance, drama, yoga, music and general daftness, while Our Activistz Kidz Club is where little Blissfield-ians come along and create a protest on something they choose; making banners, learning chants and talking about why people protest and what they achieve. Much more on offer for all ages.
Back Of The Bus
Spawned from the hugely successful On The Bus gatherings, Back of the Bus is it's wayward festival offspring set to keep your feet tireless at Blissfields again in 2015, with DJ's spinning their tunes from a converted horse box looking like the back of a school bus.
Boutique Camping
Once again in 2015 we have two luxury boutique camping experiences for you to choose from. SSHH will be joining us with a luxury package to suit everyone. Situated in the dedicated boutique camping area with it's own check-in area and cafe. This is the perfect place to enjoy all that Blissfields has to offer, a real festival luxury and the magical experience of staying in your own yurt. For these luxury experiences complimentary Thursday passes to the festival are also included.
CAMEL CAMP are also back again for their sixth year at Blissfields providing their luxury boutique camping experience. They know exactly what the discerning Blissfielder needs to make the weekend even more memorable and that's why they were already sold out well before the event last year. New this year is Sultan's Choice – the extra luxurious option with airbeds, cotton sheets, cosy 13.5 tog duvets and pillows.
Cheaper group packages are on offer this year for yurts, offering an amazing luxurious experience at a smaller cost.
Craft Area
2015 sees the return of the fantastic creative crafty area! Come and satisfy your artistic side, be inspired by the wonderful array of skilled artisans, create your own unique piece of Blissfields treasure or chill out in the relaxing garden space and watch the more industrious at work!
Electric Dreams
We'll always be together, together in Electric Dreams! Premiering in 2013, the Blissfields cinema has been the home of the Blissfields Independent Short Film Festival, DocTent and late night movie screenings. With emerging filmmakers screening their work, expert judges choosing their 'Best In Show', and an on-site collaborative video project alongside silver screen classics – it's the prefect place to feast your brain, away from the main festival mayhem.
Fields Of Bliss Spa + Posh Wash
For 2015 we again bring you the Fields of Bliss Spa, a tranquil haven in which to relax and pamper yourself. With hot tubs and a relaxation area, the spa will ensure you leave feeling fully refreshed, invigorated and ready to step back into the festival.
There's also "Posh Wash" passes available when you purchase your festival ticket, granting access to secret, "proper" loos and showers.
The Hidden Hedge
We plan to overwhelm your senses the very second you step through the PoRtAl with even more installations, big audio visual effects featuring live mixed sounds, an enormous fire pit with chill out area, intense lighting, extreme noise and the return of the amazing 'AREA 51'dance dome. This area is pure Blissfields legend, and in 2015 you'll be reminded why. Plans this year include reimagining an entire Boeing cockpit.
Hobgoblin Beer Festival
We are very pleased to once again be partnering up with Wychwood Brewery, the lovely people behind the legendary Hobgoblin, offering a good selection of real ales during your stay.
Time Warp Sportsday
Bedlam and offbeat competitions, a sports day but not like you know it. Back for the third year we'll have a brand new team trying (not too hard) to keep order in 2015, bringing a whole new world of unexpected chaos.
General Relativity
SUPER EARLY BIRD TICKETS:  SOLD OUT
EARLY BIRD TICKETS: SOLD OUT
TIER 1 TICKETS:  SOLD OUT
TIER 2 TICKETS: £90 adult / £65 youth
TIER 3 TICKETS: £95 adult / £69 youth
PAYMENT SCHEME: Pay for your tickets over 4 monthly instalments, all ticket options available.
OTHER TICKET PACKAGES AVAILABLE AT WWW.BLISSFIELDS.CO.UKincluding family ticket deals, 10 x weekend passes, Posh Wash passes, Live In Vehicle passes, Thursday Camping, and Car parking.
UNDER 10's ARE FREE TO ATTEND.
Watch and embed the official Blissfields 2014 video, 'Cant Stop Smiling', at:http://bit.ly/BlissSmiling.