Let's Eat Grandma – Live @ Electrowerkz
aaamusic | On 17, Jun 2016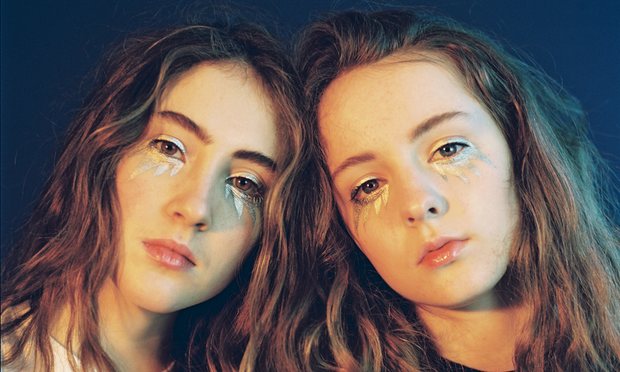 Wednesday 1st June, London
The dingy backdrop of Electrowerkz suits the mood perfectly, as Fifi Rong and her band warm up the crowd. The mood is muted and her voice drips with a fragility which seduces and lures you in. The songs are percussion heavy, intertwined with synths and bass which create these grand minimal resonances with a hint of darkness. That leaves an overcast shadow over the room, as she delicately sways and frames her hands around the microphone before her set comes to an end.
Transgressive Records have always been the go to label, for exciting innovative acts such as Foals, Songhoy Blues and Gengahr that go against the grain and create alternative dimensions of music which challenges the norm. And the headline act Let's Eat Grandma couldn't settle in any better into their roster. Opening with a pulsating drum loop best friends Jenny Hollingworth and Rosa Walton turn to one another; to complete a clap routine, a small segment of 'Deep Six Textbook'. It is atmospheric, dark and girlish. Their vocals cross over and harmonise, as they offer pure dramatics and drop their heads to the ground in unison with their hair obscuring each inch of their faces.
The duo's multi-instrumental abilities are astonishing they rotate effortlessly around the stage from the saxophone to keyboards and synths (which is just a handful of their instruments which clutters the stage). 'Eat Shiitake Mushrooms' disjointed eerie organ sounds ring out, as the gentle chimes of the glockenspiel contrasts against a glorious pounding beat. Unexpectedly it breaks out into an electronica drenched piece of trip hop featuring spoken word, which is adorned with attitude and is upfront.
It's bewildering and their set throughout has you questioning what is next around the corner, whirring into their transitions for the next song. They exasperate all conventions as the pair swap between the keyboard and the drum kit, whilst the addition of a recorder is incorporated and thrown into the mix too. I even feel that the word experimental is an understatement at this point. The intro of 'Rapunzel' is angelic and light featuring oriental elements, which stops when the words, "my cat is dead" are yelled out and the melody becomes darker and more significantly haunting.
Conclusively the performance is one full of youthfulness and absolute imagination. After the duo have left the stage the room echoes with applause, I'm besotted and perplexed by what I have just witnessed and the hype which has been surrounding the group is justified.  It's difficult to bring something original to the table nowadays but Let's Eat Grandma is doing just that.
Lois Browne