4 Best Portable PA Systems in 2021
aaamusic | On 14, Mar 2021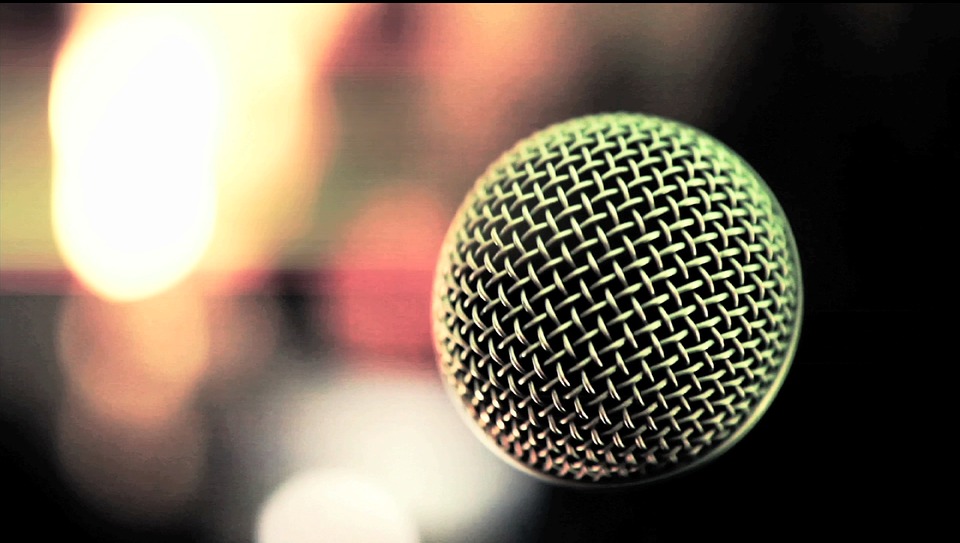 If you're looking for the best portable PA systems 2021, you've come to the right place. There's no small amount of models on the market nowadays, and it's easy to feel lost. Finding the best is not easy, especially since that depends heavily on your requirements. You need to know what you want to use it for, and thus, what exactly it needs to be capable of.
A PA system usually consists of microphones, an amplifier, and loudspeakers. Its purpose is to amplify sound, such as music or your voice, ensuring it can be heard easily at a distance and over a large area. This may sound simple, but as outlined above, there are a few factors to think about. Namely, what matters are the venue you intend to use it in and your expected audience, its weight and portability and, of course, power consumption.
To help you in your search, this article will narrow the wide selection down to only four models to choose from. Without further ado, let's dive right into this list of the best portable PA systems.
1. Bose L1 Compact
For smaller or medium-sized venues, the Bose L1 Compact, a 200-watt PA and monitoring system, has everything you need. First of all, it's incredibly compact. There's no need to have multiple people lugging a huge PA system around. This one weighs a mere 39 lbs, so you can easily carry it by yourself. Furthermore, setting it up is simple and should take less than a minute. In fact, you can choose between two easy-to-use setup positions, one for smaller and one for larger spaces.
Of course, portability is great, but certainly not everything. That being said, you can rest assured that the Bose L1 does not disappoint in the sound department either. There are six small drivers mounted on the speaker array to ensure perfect 180° sound coverage. You don't require a separate mixer, as there's a 2-channel one conveniently built right into the stand. And finally, it comes with two presets, for a vocal microphone and an acoustic guitar.
2. Yamaha StagePas 600BT
If your idea of the best portable PA systems includes something with a little more power, your best bet is the Yamaha StagePas 600BT. It consists of two passive speakers and one powered 10-channel mixer. For easy transportation, the mixer can be slotted into the back of one of the speakers.
The system delivers 680 watts of power, which should be more than enough for any small-to-midsized venues. Moreover, if audio feedback is a concern of yours, the Yamaha StagePas 600BT comes with intelligent feedback suppression, which you can toggle on with a single button press. And the Bluetooth wireless audio connectivity is just the height of convenience. You can use any Bluetooth-paired device, such as a laptop or smartphone, to easily add backing tracks or software instruments from a distance.
3. Bose S1 Pro
The Bose S1 Pro is for when you just want to have an all-in-one system that is usable for everything. It functions well as a PA system, of course, but you can also use it as a wedge monitor, playback system, or practice amp. It's also fairly lightweight, with only 15 lbs, and has a carry handle for easy transportation.
One particular feature that the Bose S1 Pro stands out with is the rechargeable lithium battery, which guarantees a play time of up to 11 hours. No need to restrict yourself to places that have a power connection available. And thanks to its wide sound dispersion and the Auto EQ, you can be certain that the coverage will be perfectly even, with no hotspots.
4. Electro-Voice Evolve 50
As the final entry on this list of the best rated portable PA systems, we have the 1000-watt Electro-Voice Evolve 50. It's another PA system that uses a column array on top of a pole. This one contains eight high-frequency drivers, allowing for 120° horizontal and 40° vertical coverage. There's an onboard 3-channel mixer as well.
The processing engine has four factory presets and five user-programmable ones to ensure you can be ready for anything. This PA system also features Bluetooth connectivity, allowing you to configure the system as well as stream music from a paired device. In fact, you can configure and monitor up to six Evolve 50 systems all at once, if need be.
Conclusion
That's all for this list of the best portable PA systems. Hopefully, it has allowed you to find a model that has everything you're looking for. Whether it be portability, ease-of-use, or Bluetooth connectivity, each of these models offers unique advantages. And if you're still unsure, perhaps you have at least a better idea now what kind of features you want in a portable PA system.