Tokyo Police Club @ Scala
aaamusic | On 22, Jul 2010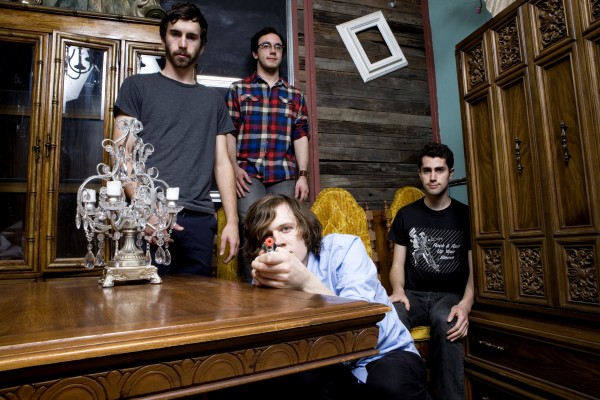 London, 15th July
Tokyo Police Club come back to London to delight an enthusiastic Scala tonight. Fresh from the brilliant reviews their latest fatigue Champs has achieved, the Canadian band puts on what it is one of their best gigs yet.
Considering that this week sees the release of the album, the setlist is pretty obvious, but this does not influence the mood of the crowd, who is totally hooked up on the new record and sings along to each and every tune.
The set goes down really well, alternating tracks such as Favourite Food, Bambi, End of a Spark with Your English Is Good, Friends of P and New New Song. The audience really is having a hell of a good time, singing and dancing their heads off, careless of the heat of Scala (this venue really is bloody hot) and of the sweat smell that soon gets all over the place.
Highlight of the night as to be their latest single Wait Up (Boots of Danger): everyone really goes mental and even those few who kept a low profile in the end joined the crowd in the sing along and dancing.
An incredible night from an increasingly promising band. Their live performances equal the quality of their recordings and I cannot wait to see them back in London again. Hopefully it won't be long.
Author: Tim