Groove Armada – White Light
aaamusic | On 17, Oct 2010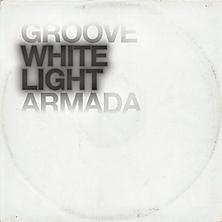 After the acclaimed Black Light and seven moths later, Groove Armada release a new album, White Light. It's obviously linked to the previous one, in fact as you read the tracklist you find that all the titles belong to Black light, apart from 1980, the last and only brand new song.
Its title immediately shows the period it takes inspiration from, it's an elegant ballad supported by a tapestry of dreaming synths. Black light itself was a tribute to 80s, Groove Armada used synthesizers typical of that period for the first time, melting dark atmospheres with rock and dance, it's definitely one of their best albums.
The arrangement of Warsaw ranges from a guitar sound a la U2 to the use of sounds taken from The Prodigy. This version is pretty different from the "original"(characterised by massive choirs and 80s sounds) starting with a long instrumental part, like it were an intro, it's softer than the other one using less distortions and it's closer to the dance genre as well.
Time and space of Black light sounded more 70s, with its typical funky guitar and strings, while the new version starts with the voice a cappella immediately supported by a dance groove and choirs typical of 90s.
History appears twice, the first version is not so different from the Black light one, while the Love mix is the perfect moment to chill out and enjoy this beautiful downbeat version.
Not Forgotten is recognizable from its house groove beneath all the tune but Groove Armada wanted to load the new version down with distorted vocals getting a more robotic but not cold sound.
Look me in the eye sister is a sublime mix of dark rock, electro and house groove, with a cescendo that could make the audience explode in a riot of enthusiasm, while I won't kneel could be sung by a Blondie of the Noughties, it succeeds in sounding a bit retrò but with a very modern dance arrangement.
Paper romance takes its time preparing for takeoff in The Black Light version , and arguably never quite ascends the heights it's capable of; here, it's streamlined and focused, its chorus generates a rush of euphoria that will be definitely appreciated by clubbers.
White light can't be reduced to a remix album, a hard work have been done, Groove Armada gave a second life to tracks that were already beautiful and taking them in new territories experiencing new sounds. It's simply the other face of Black light, even because its tracks are the live versions of Black light recorded in studio, so my advice is to buy and put it in the library close to its different twin.
Author: Roberta Capuano