RAY DAVIES announced as Artistic Director of 2011 Meltdown Festival
aaamusic | On 25, Nov 2010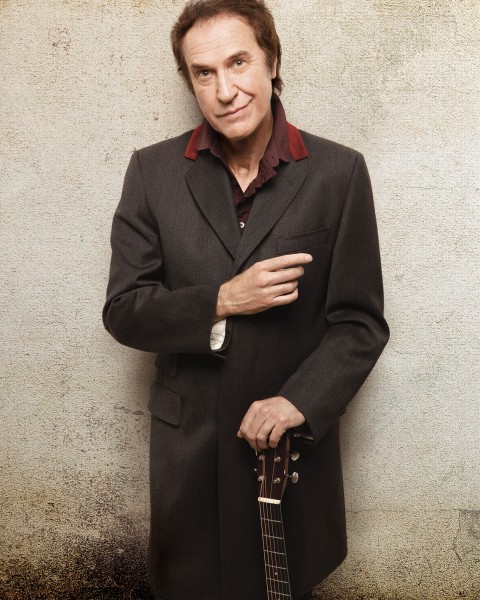 RAY DAVIES APPOINTED AS
ARTISTIC DIRECTOR OF SOUTHBANK CENTRE'S MELTDOWN FESTIVAL
Friday 10 – Sunday 19 June 2011, Southbank Centre
Southbank Centre announces that Ray Davies is the artistic director of the 18th Meltdown Festival in 2011, taking place in the concert halls and spaces of London's historic, riverside arts centre. He follows in the footsteps of past Meltdown directors David Bowie, Morrissey, Pattie Smith, Nick Cave, Jarvis Cocker, Ornette Coleman and Richard Thompson.
Lead singer and rhythm guitarist with The Kinks, acclaimed solo artist, actor, director and storyteller, Ray Davies has written some of the most enduring songs in rock and pop history. Feted by successive generations of musicians from David Bowie and Pete Townshend to The Fall, The Jam and Blur and most recently Mumford and Sons – who invited him onstage at their recent Hammersmith Apollo gig – his prowess as a storyteller has also endeared him to auteur filmmakers like Wes Anderson and Wim Wenders. Davies' latest release See My Friends (2010) features collaborations with Bruce Springsteen, Paloma Faith, Francis Black, Metallica and many others performing Kinks songs. His highest charting album since 1967.
With beautifully observed songs like Dead End Street (1966) and Dedicated Follower of Fashion (1965) – and intelligent, literate albums from Village Green Preservation Society (1968) and Arthur (1969) to Working Man's Café in 2007 – Ray Davies, with The Kinks and as a solo artist, has chronicled British mores for nearly half a century. Hinting at a wide range of possibilities for the Meltdown programme, Ray hopes to represent artists and figures from the worlds of music, comedy, film, theatre, literature and politics who have profoundly influenced and inspired him.
Ray Davies' career in music began in the early 1960s with The Kinks, a band he formed and fronted with his brother Dave in North London's Muswell Hill.  While often seen as the apotheosis of the '60s rock band, with hits ranging from the hard-edged rock of All Day and All of the Night and You Really Got Me to the melodic ballads of Days and Waterloo Sunset, Ray Davies' intelligent songwriting – whether dissecting the British class system or poking fun at the Carnaby Street crowd – set them apart from many bands of the era.
In the 1960s the band conquered America with incendiary shows and an anarchic reputation that saw them being banned from the US – endearing them in the process to garage rockers everywhere. Another Kinks revival followed in the early 1980s with the worldwide hit Come Dancing (1982), which helped turn them into a massive stadium act in the US. Ray's acting and directing roles for television increased, including a part in the cult film Absolute Beginners for Davies. The Kinks split in 1996 prompted Davies to re-invent himself with the hugely successful autobiographical tour and album The Storyteller (1998). His solo career has continued through to 2007's well-received Working Man's Café, recent re-workings of Kinks classics with The Crouch End Festival Chorus in 2009 and, most recently, with a diverse array of artists on See My Friends (2010).
Ray still lives in North London, less than a mile from his birthplace in Muswell Hill and works out of his own Konk Studios at the foot of Alexandra Palace where he has recorded since 1974.
Ray Davies, the 18th Director of Southbank Centre's Meltdown, said:
"My wish for Meltdown 2011 is that it will be a creative celebration through the decades. A bridge between the past present and future. I am thrilled to be asked to suggest what I hope will be a diverse programme, particularly as it marks the 60th anniversary of the Festival of Britain."
Jude Kelly, Artistic Director at Southbank Centre, said:
"Enigmatic, provocative and literate – his razor-sharp observations on British society especially have coloured perceptions of ourselves for nearly 50 years. Ray Davies is perfectly placed to head Meltdown as we celebrate the 60th anniversary of Festival of Britain next summer."
Jane Beese, Senior Music Programmer at Southbank Centre, said:
"Ray Davies has acted and directed for TV, appeared in cult films and sold millions of records. Though, it is his songwriting that has kept him on our turntables, on our iPods and in our hearts over the decades, and his skills as a storyteller that make him such a tantalising choice as Meltdown director. With a wide range of interests and no shortage of friends and admirers, we look forward to working with this most singular talent on this most idiosyncratic of festivals."