Berlin Festival 2011
aaamusic | On 03, May 2011

BERLIN FESTIVAL 2011
TAKING OFF FOR 2011 WITH FIRST ARTIST ANNOUCEMENTS AND A BRAND NEW CONCEPT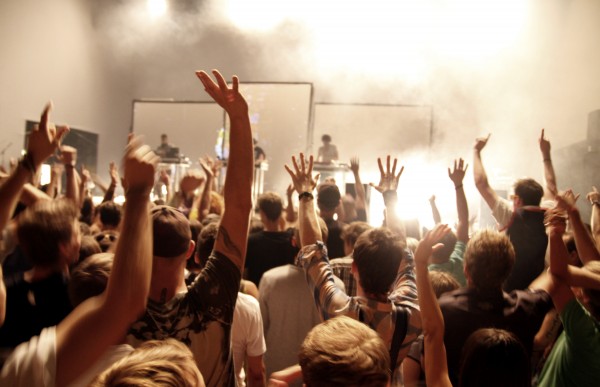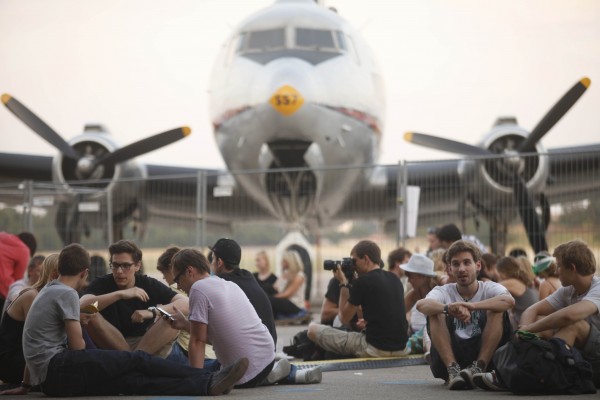 Berlin Festival 2011 is ready for take off! We're all geared up to start this year's festival at Flughafen Tempelhof and launch a brand new concept at various other Berlin venues. The festival will take place on September 9th and 10th in the buzzing metropolis that is Berlin.
Starting off with our first 2011 headliner, we're thrilled to confirm Suede as part of this year's festival bill. The band, along with charismatic frontman Brett Anderson, will conquer the main stage with their greatest hits. We're also looking forward to Primal Scream celebrating the anniversary of Screamadelica with us. The band's legendary third album turns 20, and to mark the occasion, Primal Scream will perform the album in its entirety. Ambitious indie lovers are bound to be delighted with scheduled performances by Beirut, Mogwai, Battles, The Drums, Hercules And Love Affair, dEUS, Health, and Wire. And if all of that still isn't enough to whet your appetite then perhaps Santigold, Bodi Bill, Rainbow Arabia, Buraka Som Sistema and Yelle might just hit the spot. The art of electronica is represented with the masters of downbeat, Kruder & Dorfmeister as well as Apparat Band, Pantha du Prince, Diplo, A-Trak, Boy George (DJ set), Skrillex, DJ Hell, Brodinski, Andy Butler (DJ set), Jimmy Edgar, Marc Vedo and Mount Kimbie. All this plus the Mobile Disko is about to ride across the airfield with it's full on beats once again and Berlin's burgeoning creative scene will be represented by our Hangar Art Trail, Berlin Record Label and Design Market. There are still over 40 more acts to be announced in the coming weeks along with a full running order divided by stages and venues – watch this space.
We'll kick off 48 hours of festival madness starting at Flughafen Tempelhof. Numerous acts, newcomers and DJs of all genres will take on the airfield as well as hangars 4 and 5 until midnight. But Berlin would certainly not be Berlin if we sounded the bell for the last round at midnight. So, under the banner Club Xberg, you can revel in and enjoy more of the city of Berlin  until the wee hours of the morning as we continue the whole shebang with gigs, DJ sets and performances at other great venue across the city including Arena Berlin, Arena Club and Glashaus. Also in co-operation with Clubcommission's Berlin-based Berlin Music Week Clubnacht, Berlin Festival visitors will gain free entry to over 30 clubs all over the city. Basically, you will get two days of fantastic festival vibes and club feeling galore in one event.
For the complete Berlin Festival and Club Xberg package, you simply need one ticket: the Berlin Music Week Ticket. The festival at Flughafen Tempelhof (daily from noon to midnight) and Club Xberg around Arena Berlin are included in the price as well as free public transport. There will also be a free shuttle service available taking you from Tempelhof directly to the Kreuzberg venues. There are also various bus routes to the participating clubs of Clubnacht. Further ticket categories will be announced together with a running order (divided by days and venues) soon.
The extensive event will be organised by Berlin Festival GmbH & Co. KG together with Festival Republic Ltd. Besides festivals in the UK and Ireland such as Reading/Leeds, The Big Chill, Latitude and Electric Picnic, the UK company organises open-air events in Norway and the United States; fantastic prospects for Berlin Festival 2011.
Further details regarding tickets and special offers will be announced in co-operation with Berlin Music Week and Visit Berlin soon. The Berlin Music Week Ticket is available for EUR 89 (incl. booking fees) at all well-known ticket shops and via www.berlinfestival.de/tickets.
Tickets go on sale starting Wednesday, 4th May 2011!