THE PETER ULRICH COLLABORATION – The Painted Caravan
aaamusic | On 10, Mar 2013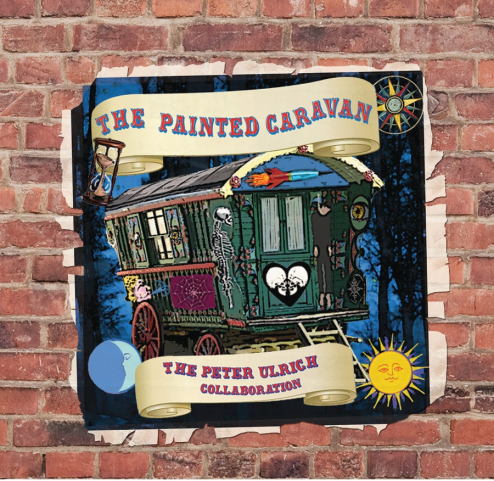 Peter Ulrich, multi instrumentalist and once percussionist for the iconic Dead Can Dance and This Mortal Coil, has previously released two solo albums. His first, Pathways and Dawns, has been described as the album The Beatles might have made had they signed to 4AD not Capitol.
The Collaboration's main contributors are Trebor Lloyd, David Steele, Anne Husick and Sara Wendt.
His latest album The Painted Caravan, with Trebor Lloyd as producer , is released on Market Square Records on 11th March, 2013. It was mostly recorded, mixed and mastered at  Engine Room Audio in New York.
Colourful and unusual world instruments were used including the Uilleann pipes, bagpipes, ocarina, yuet, dobro, oboe, ch'in, Mayan drum, Chinese and Turkish cymbals, Wagner tuba, Chinese wood drum and darabuka.
The Secret Gardener has a great sixties rock feel with a heavy bass, brass and fine backing vocals. Catchy Children Of The Rain has powerful lyrics about the world's dying rain forests.  It's an intricate and beautiful song with some charming vocal harmonies which are reminiscent of Richard and Linda Thompson and Pentangle. Tragic Hanging Man is a dramatic tale of love, jealousy, murder and vengeance.
The Painted Caravan has an ethereal quality about it. It's an unconventional, eclectic mix of songs which captures the spirit of baroque, folk rock, global roots and psychedelia. Close your eyes, put some flowers in your hair and imagine you're happily amongst a hippy community in a park in San Francisco on a warm summers day in the sixties.
Anthony Weightman